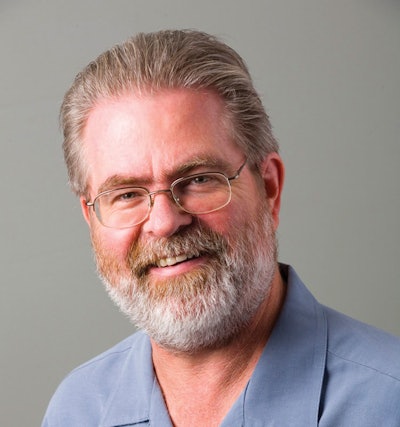 The HP Indigo Pre-drupa event March 12-15 in Tel Aviv, Israel, came off without a hitch. But it required serious scheduling flexibility on the part of our hosts. Some 300 missiles were launched against Israel from Gaza March 10-13, so our March 13 trip to see the Kiryat Gat manufacturing facility, where Indigo makes ElectroInk and builds its digital presses, had to be canceled. Instead we heard HP execs deliver their welcoming presentations and describe the Kiryat Gat facility while seated in the Tel Aviv Hilton, a more northerly location considered safer than Kiryat Gat.
HP's ability to switch gears on the fly this way when 175 or so journalists, analysts, and assorted guests were involved is something I'll never forget. They didn't miss a beat.
They also showed two next-generation presses that will have a profound impact on packaging: the HP Indigo 20000 for roll-fed flexible film up to 30 inches wide and the 30000 for sheet-fed folding carton stock up to 29.5 inches wide. Both scheduled for commercial availability in late 2013, they will allow converters of packaging materials to apply digital printing's supply chain, inventory, and product marketing advantages to the sizes common in all kinds of packaging applications. It's significant because to this point, digital printing in packaging has been primarily about narrow-web presses for labels. With these new wide-format presses, HP Indigo moves squarely into the mainstream flexible packaging and folding carton markets. Whether you are a producer or a buyer of packaging materials, your world is about to be transformed.
According to consultant Mike Ferrari of Ferrari Innovation Solutions, the new digital presses were developed in response to a strong pull from the consumer packaged goods companies of the world. When it comes to CPG companies, Ferrari knows whereof he speaks. He spent 32 years at Procter & Gamble and retired recently after serving as R&D associate director for global package development. Even before these new presses were introduced, he was predicting significant growth for digital printing in the packaging space. With HP Indigo's announcements at the Pre-drupa event, he believes digital printing is about to explode onto the packaging scene.
One key area where digital printing shines, Ferrari told me in Tel Aviv, is speed to market. In the analog world, it might take eight weeks to get packaging materials delivered to the packaging line that requires them. In the digital world, it takes 48 hours or so—with no drop-off in quality.
Coca-Cola, Heineken, and L'Oreal are among the brand owners that are capitalizing on what's offered by digitally printed packaging. L'Oreal's strategy with children's shampoo is especially interesting, said Ferrari. They license the rights to whatever Disney movie happens to have captured the public's imagination at any point in time. But as we all know, a different movie tops the charts about every three months. That means L'Oreal needs labels printed in relatively small runs. If they had to rely on analog printing, it would be difficult if not impossible to execute such a strategy, largely because analog printing is geared to time-consuming makeready and long runs. But a digitally printed shrink-sleeve label can quickly morph from Toy Story to Cars to Horton Hears a Who without leaving L'Oreal with label remnants and/or excess inventory. And with the introduction of two new wide-format presses designed specifically for flexible film and folding cartons, this same turn-on-a-dime branding variety is sure to expand quickly into whole new areas of packaging.
The transformation being driven by digital printing requires an entirely new mindset at today's CPG companies. Formerly, the key question to ask a packaging materials supplier was, "What will it cost to print this piece?" Now the question to ask is, "What can you do to deliver more value?" The shift is even reflected in the terminology used throughout the Pre-drupa conference. "Converter" is out. "Print Service Provider" is in.
All in all, it was some kind of eye-opener, my first trip to Israel. If the Middle East's political leaders could apply to peace building even half the passion and ingenuity that Indigo applies to press building, we might be onto something.