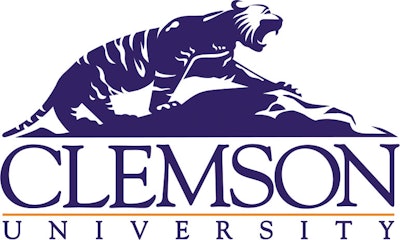 Why are we still dealing with BPA when other concerns related to chemical migration from packaging into food are of greater concern? What can we learn from the BPA brouhaha?
First, we need to come to grips with how large a divide there is between what the public and retailers understand regarding safety of plastics and chemical migration and what the suppliers, converters, and end users understand. Despite all of the scientific evidence proving BPA to be safe for intended-use conditions in food packaging, the public fears BPA-containing plastics because they are informed by popular press that BPA and plastics are dangerous.
A panel discussion was held at the Institute of Food Technologists (IFT) titled "BPA: Next Steps," in which Trevor Butterworth from George Mason University discussed the clash between journalism, scientific views, and advocacy as it relates to communication with the public. An example of this conflict in communication is Kroger's recent announcement about their plan to eliminate all cans containing BPA in their store brand products. Little is known about the alternatives to BPA-containing coatings and their interactions with foods. What if industry is forced to switch to a less safe material just because the public is misled due to poor communication?
Industry, trade organizations, and regulatory agencies are the closest to the issue of chemical safety in food packaging yet are often the worst communicators and least trusted by the public. United States regulations for food packaging materials are almost as complex, detailed, and hard to interpret as tax regulations. To complicate things further, other countries have different standards and regulations. According to Tom Dunn (Flexpacknology), the United States and European Union (EU) regulations differ in many important ways, and the industry standard is trending toward the EU regulations, particularly as it relates to migration of printing inks. Because of the BPA issue, we may not be focusing enough on other important issues. For example, use of a functional barrier such as foil may be inadequate, and the EU Selection Scheme of Packaging Materials Raw Inks allows for a better margin of safety than the US regulations provide.
The best way to measure risk of exposure will probably always be the subject of heated debate. A recent article in the New York Times by Felicity Barringer (February 1, 2011) raised an interesting question: "Are we hardwired to doubt science?" This goes deeper into human behavior than I am equipped to answer, but what we've observed about BPA and fear of plastics in general is good evidence that people tend to respond to fear more than science.
When it comes to reducing risk, here are some tips to keep in mind: become well versed in regulations, follow good management and quality control procedures, involve everyone in the supply chain, and find ways to adequately inform the public. Industry does a good job of this in most cases. But it never hurts to be reminded of these guiding principles from time to time.