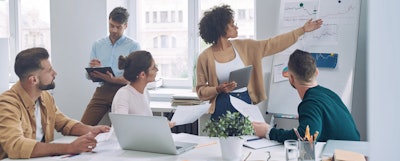 Getty Images
Lisa Propati began her career in manufacturing on the finance side of the business. So, it's in her blood to be able to rattle off the aspects of a project that will make or lose money for the organization, from hours on the job to material costs.
Now, she is the vice president and general manager of Weiler Labeling Systems (WLS), a part of ProMach's pharmaceutical business line that makes technologically advanced rotary and in-line pressure sensitive labeling solutions. The critical groups on Propati's team include the engineers and technicians who create the high-quality customized equipment. The collaboration between those highly skilled technical people, Propati, and the other finance associates at WLS, ensures that projects are a financial success while simultaneously exceeding customer expectations with well-designed and manufactured machinery. An important message to take from this is that frequently, leaders are not experts in every aspect of the business, and that's okay, as long as the diverse team can work together with the same goal in mind.
In the business of manufacturing, it's important to seek out cross-functional information. Regardless of what role you have, taking time to talk to the other experts in your business to figure out the areas where you may be deficient of knowledge can be invaluable.
"I openly admit that engineering is an area that is not my expertise because I come from the financial side of the business," says Propati. "But that doesn't mean that I get a pass to not understand the machines. I've improved my knowledge of the machines and can tell you how they operate. I've spent time on the factory floor, which is always a good idea for bridging the gap between functions."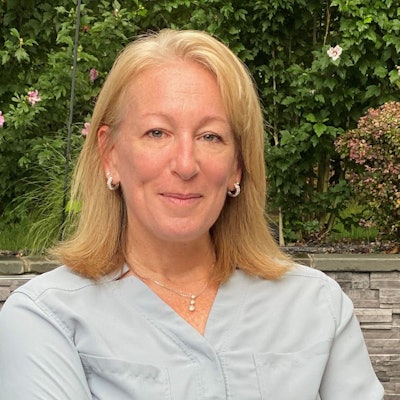 Just as she's taken the time with her technical experts to learn the basics of the production process, she has helped the individuals in engineering, marketing, sales, IT, and HR, understand the financial reporting, including the cause and effect of budgeting and actual results. These lessons were not necessarily taught from a textbook, but from informal conversations with co-workers. "You need to form relationships and spend some time with other people in the company to understand what each department does and how they work together," Propati explains. "Through those relationships is where you'll learn more."
Ask the Question
Propati started as a controller at WLS and was responsible for finance, IT, and HR, and some of the areas she was responsible for were not in her own personal wheelhouse. To make up for that, she did a lot of reading, research, and asked many questions of colleagues. And those people she contacted took the time to teach her, she remembers.
From that experience, Propati says it's important to be curious, form relationships, and ask lots of questions. "Don't be shy. Someone who is inquisitive is typically someone with a lot of initiative. And I look for people all the time that, even if they don't have the skillset, if they are inquisitive and have initiative, I know we can teach them almost anything if they are willing to learn."
Propati notes that people within the organization often do want to learn about other roles because it helps them do their job better, and they know it would help the company as a whole. But they often don't know where to start learning about a function that they are totally unfamiliar with.
---
---
To that end, she has written a training program called Finances for Non-Financial People, to provide a baseline understanding of the financial reporting of a business. To do that, she used a daily paycheck as an example. The paycheck is your revenue and the bills are expenses, and at the end, what you have is your earnings before interest, taxes, depreciation and amortization (EBITDA). Propati explains, "I have used this plan in many of the companies where I have worked, and it has had great results. Just as I needed to spend time learning the machines with technical people, the research that others can do in the financial realm can help too!"
Still, Propati thinks the greatest development tool is to reach out to someone within your company and ask them to explain how something works. This is especially true for students just coming out of school and into the workforce, as companies don't expect them to know everything. "Never be embarrassed to ask. Recognize what you are strong in and recognize what you need to work on, and then make a plan to increase your skillset."
This article is part of the digital resource, Voices of Women in Packaging and Processing, provided by PMMI's Packaging & Processing Women's Leadership Network (PPWLN) and the OPX Leadership Network. Click here to download the full document.
Companies in this article