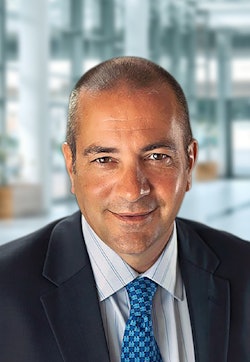 This summer finds us at a time when our industry has never been busier, and we are facing several unforeseen, substantial challenges. PMMI's 2022 Executive Leadership Conference (ELC) shined a light on these challenges and fostered discussion around solutions. Year in and year out, attendees find the greatest value of the ELC to be networking and connecting with fellow members. The world-class speakers and customer panels offer insight into improving operations from varied perspectives: peers, experts, and customers. These sessions spark ideas for members to bring back to their facilities, and the time before, after and in-between prompts conversations about what everyone just heard and how to apply it to real-world operations.
This year, the most prominent issue discussed was the global supply chain crisis affecting every aspect of packaging, processing, and, frankly, manufacturing as a whole. One member told me that in 40 years in manufacturing, he has never seen it so challenging. Another said that quotes for shipping containers had increased by almost eight times the pre-pandemic cost. OEM Editor Stephanie Neil moderated a great customer panel with PepsiCo, Colgate-Palmolive, and ACH Food Companies discussing how they are dealing with their supply chain problems (pg. 48). And every conversation I had with a member about what keeps them up at night found supply chain issues at the top of the list, followed by workforce issues, and getting a handle on sustainability.
To allow for a deep dive into these pain points, the ELC had three roundtable breakout groups addressing these issues. One solution to the supply chain crisis that OEMs and supplier members discussed was utilizing used or replacement component parts to get machines delivered. When the actual parts become available, the OEM can replace the part with the original specified part.
Additional supply chain dialogue centered on rising costs escalating so fast that keeping rates up to date is a legitimate challenge for members. One member said they had had an "escalation of cost" term in their sale contract for years, but the past year was the first time they ever had to use it. Now many customers are striking that clause from contracts. During his 2022 Economic Outlook session, Alan Beaulieu, president of the Institute for Trend Research (ITR) Economics, projected that demand will start to slow and supply chain issues should begin to improve as we move through the end of 2022 and into 2023. (Click here to read more about Beaulieu's predictions.)
The ELC is an excellent example of PMMI's member-exclusive programs we want to bring attention to via our PMMI 365 campaign. PMMI keeps members connected to customers and the information and insights needed to serve them, 365 days a year.
We know connecting to customers and recognizing their issues is imperative to a thriving business. Beyond our PACK EXPO portfolio of trade shows, we offer programs like ProSource to make it fast and easy for your customers to find you anytime. Our business intelligence and research ensure you know your customers' wants and needs. Our networks and networking opportunities—like the ELC—ensure that PMMI members and CPGs can maintain a critical dialogue, build relationships, and problem-solve together. And on July 14, the PMMI Roadshow, hosted by Barry Wehmiller, lands in St. Louis. This one-day event travels across the country, bringing PMMI members and CPG professionals together to help the industry move forward.
PMMI cannot solve issues like the supply chain, but we can do what we do best: serve as the convening authority for our members and connect you with customers and each other year-round.