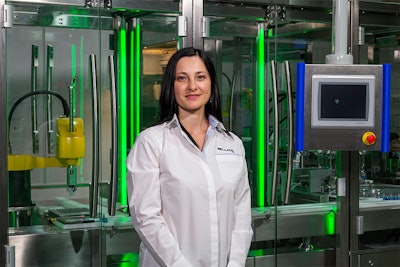 What has working at BellatRx been like?
I work in a fast-paced environment. We handle multiple projects at the same time, which is why I need to be proactive and quick to adapt to different situations. I love the industry and working with so many talented people. One of my mandates is to retain talent, and since I am working directly with each employee, I have the possibility to learn about their tasks. I participate regularly in webinars that help to understand the industry, the market, and sales.
What aspect of your job makes you excited to report to work every day?
Working with people. Bringing the "human" into all of our decisions and analyzing how everyone can fully contribute to the company's growth. I make sure that our supportive culture allows every employee to feel free to express their ideas. The feedback that employees give—including how to improve products, marketing, and efficiency—provides us invaluable insights into ways to innovate.
As an HR specialist, what were some ways you had to adapt this year because of the COVID-19 pandemic?
We had to rapidly adapt and put in place procedures to protect our employees. We created a COVID-19 committee that met every day to discuss the information available regarding the pandemic and how to act. I learned that we are stronger as a company than we originally thought. We were there to support our employees during these difficult times and kept a strong communication with them.
Companies in this article