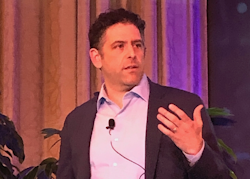 According to Anne Marie Mohan, Senior Editor, in February 2019, among them are e-commerce, changing consumer and customer preferences, CPG and retailer margin compression, sustainability, and digitalization and IoT.
There are five key megatrends that will affect the growth and profitability of players in the packaging industry over the next five to 10 years. Identifying them and learning how to capitalize on them was the subject of a presentation given by David Feber, Partner at McKinsey & Company, at The Packaging Conference, held February 4-6 in Las Vegas. Feber's presentation provided a sneak peek at the insights gleaned in a soon-to-be-released report from McKinsey, "Packaging in 2030."
The first of the five...