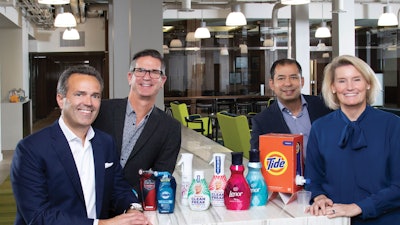 According to Pat Reynolds' December 2019 article, it stands to reason that packaging is essential to the way P&G goes to market. But packaging is always designed and evaluated in terms of how it meshes with four other key business drivers.
Those who know the sport of rugby are familiar enough with the meaning of the word "scrum," the bunched-up group of players into which the ball is thrown so that play can resume. But the term is also heard in IT and business circles these days to describe a set of practices used in agile project management where great emphasis is placed on multidisciplinary participation, daily communication, and the flexible reassessment of plans.
Spend a day split between Procter & Gamble's Cincinnati headquarters and its nearby Beckett Ridge Technical Center and two things become abundantly clear...
Companies in this article