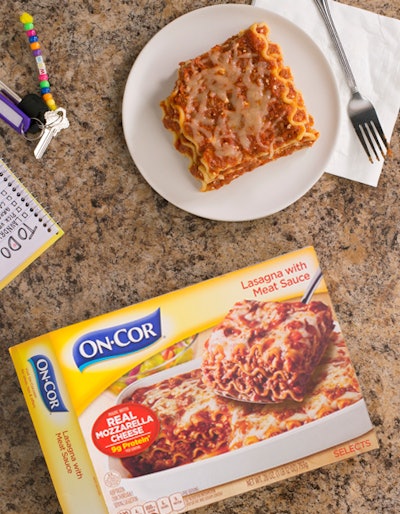 The refresh, which began in April, continues to support the company's mission to offer quality, multi-serve entrees that everyone loves.
"Life's demanding enough, and we know dinner shouldn't be," says Dave Wetherton, Vice President of Retail Sales. "That's why we are excited to revitalize the iconic On-Cor brand and redesign the packaging. We're enhancing our product to appeal to the shifting needs of today's consumer—offering more nutrition at a great value."
Wetherton says the redesigned packaging makes it easier for consumers to view the nutrition content while shopping in their local grocery store's freezer aisle.
"We take pride in our recipes and aim to cut through the clutter of confusing claims by making it easier for consumers to understand exactly what they are feeding their families," adds Wetherton. "We hope the changes we've made to clearly call out our product features on our packaging help communicate the quality of the entrees we make, and that these changes will continue to give people a reason to come to the dinner table."