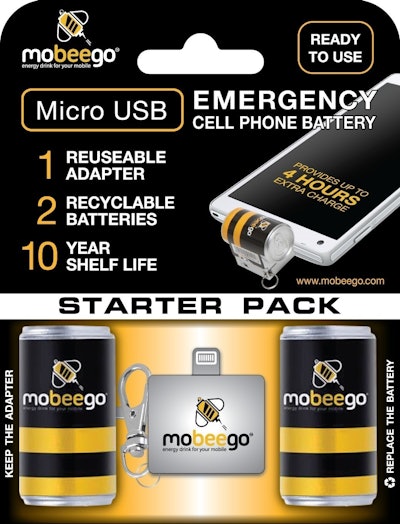 Life Clips, Inc., a manufacturer of action cameras and mobile phone accessories has redesigned its Mobeego emergency cell phone battery line to increase customer engagement.
With its new, enlightened look, Mobeego's mission of providing consumers with immediate, on-demand backup power for their mobile phones comes to life.
"We strive to create the best possible products with messaging that immediately connects to consumers," says Robert Gruder, Life Clips CEO. "We believe our new packaging will make the buying experience all that much easier. Because we are a unique product, we wanted to make sure our packaging properly conveyed the value and purpose of the Mobeego. We are very pleased by the feedback we have received on the new design. I believe this should assist in increasing our sales."
The redesign includes a vibrant palette of line-specific colors and illustrations that more clearly define the product. The new packaging will have a clean, vibrant look, which allows consumers to easily see the contents through a clear plastic, front-facing window. Beneficial messaging, such as 10-year shelf life, emergency cell phone battery, and up to four hours of extra power will be clearly visible.