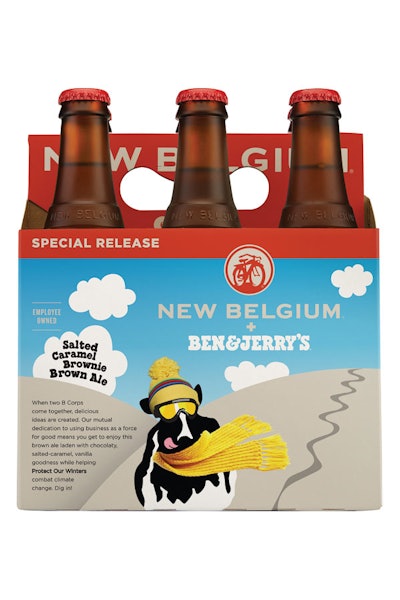 Marketers have always used line extensions to build business and grow consumer loyalty. Oreo is a classic example. You start with Oreo sandwich cookies and then extend in subtle ways. You add more filling ("Double Stuf") and make the cookies bigger or smaller. Then you vary the base product a bit further by, say, covering the cookies with chocolate or changing their flavors and filling. This classic approach to line extensions worked decades ago and still works today.
But today there are reasons for brands to stretch further—to go beyond the simple and obvious. Today's buzz-hungry, relevancy-oriented, social media-rich marketplace is fertile ground for brands to connect with consumers by innovating even more. By leveraging existing brand equities and stretching them into new and different areas, companies can build brand awareness, enhance brand credentials, drive incremental usage among loyalists, and even attract new users to the fold. Successful "stretching" leverages key packaging equities as a bridge to maintain a strong connection between the existing brand and the new innovation.
Brand stretches that make sense
A prime example of a brand stretch is Ben & Jerry's Salted Caramel Brownie Brown Ale, a collaboration with New Belgium Brewing Co. that will be available this fall. Here, the packaging for the brown ale clearly leverages the brand's visual assets: the puffy white clouds against a light blue sky and the quirky cow with its bright-yellow scarf, snow goggles, and ski hat. But this packaging isn't designed only for those of us who have stood before grocery-store coolers salivating at all the different Ben & Jerry's flavors; it also aims to appeal to craft beer fans who have done much the same looking at diverse selections of ales, stouts, and the like. In addition to the Ben & Jerry's equities, the packaging includes New Belgium's logo and signature red bicycle.
I doubt this is a first step in a move by Ben & Jerry's to become a dominant player in the world of craft beer. Nor is New Belgium likely to sell ice cream-inspired beer anytime soon. Instead, this is a quirky, fun, and buzz-generating collaboration that will put smiles on the faces of all involved. This brand stretch reinforces the good feelings already associated with both brands. If it makes money, that's a happy bonus.
Another example is Patagonia Provisions by outdoor clothier Patagonia. The company's world-traveling founder, Yvon Chouinard, cares deeply about food and began offering Patagonia-branded food items in 2013 with the introduction of lightly smoked, wild-caught salmon. More recently, the company began selling organic fruit-and-almond bars. Here, the effort clearly involved a careful survey of existing approaches to packaging in the healthy bar category. Patagonia's fruit bars are visually spare, with about as much white space as you would expect to see on a trek through the Himalayas. This sends a message to consumers that the bars are about whole foods, not additives. The Patagonia logo is tastefully minimized but helps tie these products back to the original brand. The overall approach is utilitarian, making the bars feel like something you would pick up along with freeze-dried dinners and fuel for your camp stove, in preparation for a long backpacking trip. Are hardcore adventurers really the sole target audience for the bars? No, but who doesn't want to feel like a hardcore adventurer at one time or another? Regardless of whether Patagonia Provisions becomes a big moneymaker, this stretch clearly helps bolster the overall Patagonia brand. In this case, the fit between the original product brand and the new offshoot is as snug as a pair of ski pants.
When Condé Nast's Self fitness and beauty magazine launched Self Healthy Kitchen frozen meals last year, the stretch made sense to anyone familiar with the magazine's persistent attempts to play a more meaningful role in readers' lives. Created in partnership with chef Calvin Harris, the line is reportedly headed for shelves at nearly 3,000 stores. Magazines and food might seem like ... well, apples and oranges, but the brand affinities here are strong and could help drive brand loyalty.
As with the Ben & Jerry's/New Belgium and Patagonia products, packaging was used to give this stretch added credibility. Viewed side-by-side with the latest issue of Self, the packaging for these frozen meals clearly resembles the cover of a monthly issue of the magazine. However, the "star" is not an artfully edited image of, say, Cameron Russell or Jillian Michaels. Instead, it is a scrumptious-looking picture of the entrée inside.
Bad publicity better than no publicity?
But can brands stretch too far? This is subjective territory. Unsuccessful attempts can leave your target consumers scratching their heads. An idea that seems a bit off to one person might appeal to another.
Back in 2012 when Heineken partnered with a retailer and fashion designer to offer a leather saddle shoe, I wondered whether beer nuts would have been a more logical choice. And to me, the idea of Zippo Fragrances is completely off brand. When I heard of this extension, I couldn't help but imagine the dizzying odor of butane. Since 1933, Zippo has sold more than 500 million lighters across the globe. According to the company, "98 out of every 100 people surveyed have knowledge of the Zippo name and lighter without being coached in any manner." Is this level of global brand recognition impressive? Absolutely. But I must admit that, for me, Zippo Fragrances seems a bit too much. In this case, though, the stretch is really more about novelty packaging than brand fit. The fragrance bottles look exactly like Zippo lighters.
To be sure, we will continue to see conventional approaches to line extensions in the classic mold—how many more granola bars and yogurt flavors and sizes can we come up with? In today's always-on marketplace, companies need to try even harder to find new and novel ways to make their brands resonate with consumers. "Stretchy" brand expansions are a way to do precisely that, allowing brands to be present in additional apertures and in more categories. Charting unfamiliar territory can be risky, but it can also be a great way to grow your business and bolster customer loyalty. Before you embark on such a project, however, key considerations should include:
1. Brand fit: Can the signature attributes, benefits, or image associations of your brand credibly migrate to other offerings? What is it about your brand beyond straightforward product characteristics that can be leveraged in a new way?
2. Potential benefits: Will the stretch generate more buzz or awareness for your brand, regardless of whether sales go through the roof? If so, the idea might well be worth pursuing. Even if the stretch isn't particularly tweet-worthy, will it appeal to a different set of consumers in ways that could drive incremental sales growth over time?
3. Strike a balance: If the idea is truly novel or offbeat, make sure it will put a smile on the face of consumers rather than cause them to scratch their heads in confusion. Is it something that you personally would want to chat about at the water cooler (in a positive way)? If so, that's a promising sign.
Nancy Brown is Managing Partner of CBX. She can be reached at [email protected].