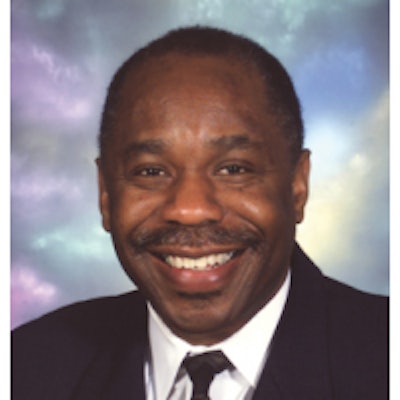 The email greeted me by name and went on to say, "Did you know that you can help improve Amazon's packaging by leaving feedback for your recent purchase?" Although I'm a frequent customer, that was my first time receiving such an email. I concluded that the email was a new initiative in Amazon's Frustration-Free Packaging (FFP) program, launched in 2008.
Whereas Walmart's Scorecard emphasizes sustainability, Amazon's FFP emphasizes easy-to-open; otherwise, the two share much in common regarding other criteria. Since being the biggest bricks-and-mortar retailer gives Walmart clout in packaging-related matters, it stands to reason that being the biggest on-line retailer does the same for Amazon; and Amazon is determined to exercise that clout.
Brand-owners seeking favored status with Amazon have to acquaint themselves with FFP Guidelines. And although Amazon uses the term, wrap-rage, to describe consumers' frustrations with hard-to-open packaging, the company realizes that the ultimate frustration is opening the packaging and finding damaged contents. That realization is behind FFP Certification—laboratory testing, using ISTA standards—to affirm that the packaging can adequately protect against the hazards of the parcel post environment.
From the beginning, Amazon described FFP as a multi-year initiative. It now seems that the company has decided to go directly to customers to ask their opinions on how well FFP is working. The survey, although short, reflects the focus of the program. It also provides a basis for predicting packaging trends, both inside and outside of on-line retailing. The multiple-choice survey consisted of headings, under which questions were posed.
Rate Delivery Experience. Was your package delivered when expected?
This might seem to do more with transportation than with packaging; however, any attempt to draw a fine line of demarcation is to ignore that the two are interdependent components of a supply-chain. On-line shopping has its conveniences in terms of savings in time and effort. The tradeoff is that customers willingly delay possession, a delay based on the choice of delivery service (ranging from overnight to various days longer). Since the cost of that service is included in the checkout price, on-time delivery is an understandably important component of customer satisfaction, in that no customer wants to wait a minute longer than promised. Evidencing a willingness to blaze new trails, this year Amazon announced its intentions to experiment with deliveries by drones.
Rate Amazon's Packaging. Please rate the packaging protection on your shipment. Was the box size and packaging appropriate for the items?
Caution: lay respondents might be inclined to answer in accordance with how custom-fitted the box is to its contents, without due regard for certain realities. The greater the number of box sizes, the greater the user company's purchase prices (due to lower economies-of-scale) and the greater that company's inventory-carrying costs (more sizes to store and account for). Striking the optimal balance between the two necessitates considerable collection and analysis of data related to sales and logistics. No matter how well done, that exercise won't eliminate the need to compensate for voids, whether with bubble-wrap, crumbled paper, expanded polystyrene peanuts, or other means.
Rate Item's Packaging. Was the item difficult to open?
Clamshell packaging gets the rap for being the number-one cause of wrap-rage (twist-ties come in a distant second), and that's why Amazon made a concerted effort to get brand-owners to devise alternatives. Clamshells combat shoplifting, but that strong suit is not needed for on-line purchasing; nevertheless, whether a decision hinges on clamshells or other reputedly difficult-to-open packaging, other factors, in addition to anti-theft, should be considered before making a switch. One is to what degree the brand-owner can afford to sacrifice aesthetics and the overall equivalent to shelf-impact; for example, clamshells typically house placards that sport attention-grabbing graphics (then again, a good many items sold on Amazon are displayed without packaging). Another factor is the previously mentioned need to optimally balance purchase prices and inventory-carrying costs, this time stemming from using different packaging for the same product (as opposed to using different sizes of the same type of packaging for purposes of customization).
Share Your Experience. Tell us more.
The respondent is allowed 800 characters, and in keeping with the adage, "A picture is worth a thousand words," the respondent also is given the ability to upload photos. It could be said that ending the survey this way amounts to, "Let's open it up to whatever we might have missed," but it can yield a treasure trove of information.
By seeking packaging-related feedback from each of its millions of customers, Amazon is building a rich database. It even turns out that customers don't have to make a purchase to learn of Amazon's philosophy about packaging. On the home page, under Get to Know Us, one of the categories is, Amazon and Our Planet. Click there, and one is taken to Amazon's Innovation for Our Planet page, under which are the paragraph headings of: Frustration-Free Packaging; Environmentally Friendly Packaging; and, Packaging Feedback Program. In all, it amounts to promoting the idea that customers have a right to better packaging. Customers with that established mindset aren't likely to compartmentalize it to their on-line purchases but will carry it over to their in-store purchases, down to the primary package.
Amazon's thrust is strategic, designed to achieve a sustainable competitive advantage. It deserves monitoring and response-strategizing by retailers, brand-owners, package designers, package suppliers, and delivery services (just to name the main affected parties) because the company that originally gained fame as the world's largest bookstore wants to rewrite the book on retail packaging.
________________________________________________________________________________________________________________________________
Sterling Anthony is a consultant, specializing in the strategic use of marketing, logistics, and packaging. His contact information is: 100 Renaissance Center- P.O. Box 43176; Detroit, MI 48243; 313-531-1875 office; 313-531-1972 fax; sterlinganthony1@sbcglobal.net; www.pkgconsultant.com