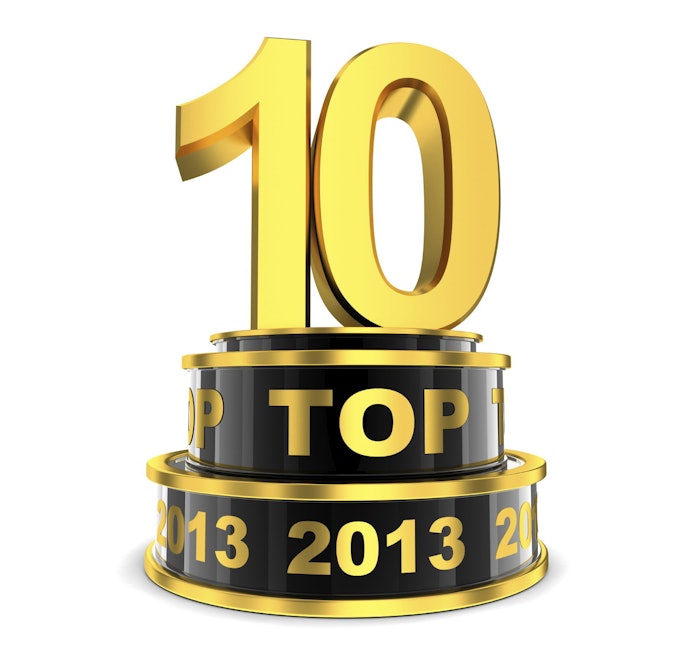 In the top-10 countdown of the most-viewed articles on Packaging World's website in 2013, one thing is clear: Packaging innovation—both structural and graphic—was one hot topic. In today's super-competitive retail environment, where brand owners are now not only pitted against traditional competitors, but also Internet shopping, packaging innovation is key for grabbing consumers' attention at shelf and keeping them hooked.
Among the 10 stories that rose to the top this year, nine of them highlight new packaging designs or provide advice on design strategies and trends. Among the nine, six focus on flexibles. Of the package case histories, new designs address consumer needs, create new categories, provide new functionality, or just provide that all-important shelf pop. The only story in this list not entirely focused on design combines packaging innovation with manufacturing implications.
10. Stand-up pouch evokes old-fashioned canning jar: A new line of dairy-free, vegan tomato sauces launches in a stand-up pouch shaped like a canning jar. A "handmade" tag with cord completes the farm-fresh feeling.
9. Debut of full-aperture can end for beer:  With the April launch of Helles Golden Lager, its ninth canned beer, Sly Fox Brewing Co. of Pottstown, PA, becomes the first brewery in North America to utilize the innovative 360 End™ beverage can technology.
8. Domino launches shapely, "table-worthy" canister design: A new hourglass-shaped package with a flip-top closure for two varieties of sugar under the Domino and C&H brands is designed for tabletop usage.
7. Innovation is king: The winning entries of the Flexible Packaging Association's 57th annual Flexible Packaging Achievement Awards feature innovative enhancements that integrate consumer trends and needs with technical advancements in materials, graphics, structure, and sustainability to produce outstanding flexible packaging solutions..
6. 8 principles of sales-effective package design: Break the rules! Compete! Express yourself! These are just some of the principles that should guide you in creating an effective package design to help your product stand out on shelf.
5. Two-part PS container allows for "amplified" yogurt experience: New Chobani Flip line features flavored yogurt paired with mix-ins, in a 'flippable,' two-part container decorated with bright colors and authentic ingredient imagery.
4. Danone thermoforms PET for a niche line of products: Danone sought an alternative to an EBM bowl made of clarified PP, but it didn't want to lose the bowl's unusual shape or its clarity. The answer: PET and "open-mold" tooling
3. Pouch format is "baby food 2.0": A stand-up pouch capped by a large reclosable and tamper-evident closure is a packaging format in which The Nest Collective has a lot of confidence.
2. Kraft continues to build on liquid water enhancer success: Kraft creates a liquid version of its Crystal Light beverage mix, packaging it in a portable, pocket-sized container decorated with vibrant rays of color.
1. Eleven trends shaping flexible packaging: Trends often come and go before you notice them. Flexible packaging trends seem to have a longer life span than most, signaling that the format is here to stay.