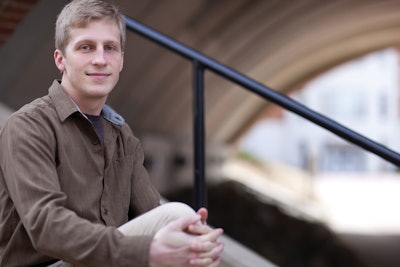 Making packaging more sustainable is not an easy task. The sustainability of any given package is the result of a complex series of interactions—between retailers and brand owners, converters and raw material suppliers, waste management companies and consumers—and more sustainable packaging can only be realized if sustainability considerations are deeply embedded across the entire supply chain. Put simply, sustainable packaging requires a concerted effort from many individuals and companies.

At the Sustainable Packaging Coalition (SPC), a project of nonprofit GreenBlue, total supply chain engagement has always been viewed as essential to advancing sustainability for packaging. Every supply chain stakeholder has a role in creating sustainable packaging, but one particular individual often holds the keys to implementing improvements. That person is the package designer.

Package designers work at an important leverage point capable of sending powerful signals both up and down the supply chain. Their choice of materials wields an influence upstream to the raw material suppliers, and can also send a message downstream to recyclers—for example, if recycled content is desired. In fact, the downstream influence of any given design is perhaps the most profound. The cube efficiency of a package design, for instance, simultaneously affects brand owners, distributors, and retailers, as do its weight, cost, and performance characteristics. Additionally, when it comes to the fate of a piece of packaging after it has been used, package designers again find themselves as the holder of the keys. Package designers are not solely responsible for ensuring that packaging is effectively recycled; that responsibility falls jointly on a number of separate entities, including consumers. But package designers do have a unique ability to limit or enable different disposal options.

To understand the role of package designers in creating recyclable packaging, it's useful to consider the term "100% recyclable." What type of packaging is 100% recyclable? Every kind, at least in theory. Technology exists for every type of packaging ever created that can break down the package into its constituent raw materials, which could then be resold as a new feedstock. We all know, however, that it's not simply a matter of whether or not the technology exists, and in practice, no packaging is actually 100% recyclable.

Assessing recyclability isn't as easy as investigating the existence of a compatible recycling technology. For any piece of packaging to truly be considered recyclable, there must be a high probability that it will pass through collection, sorting, and reprocessing. Each of these steps along the recovery process can act as a bottleneck, at which point packaging that should be 100% recyclable may be rendered unrecyclable. That's where package designers come in.

The extent to which recycling programs accept a given type of packaging should certainly be the first filter for design decisions. Access to recycling varies widely for different types of packaging, and knowledge of that variance can provide insight into the likelihood that a package will even begin its journey toward successful recycling. No single type of packaging is accepted in all recycling collection programs. Already it's clear that 100% recyclable packaging is currently not possible.

However, collection for recycling is not a bottleneck over which package designers can exert much influence. All the packaging designer can do is choose a format that has a favorable rate of acceptance in recycling programs. Sorting and reprocessing operations are where design decisions are more likely to end a package's journey toward successful recycling. To help packaging designers better understand these effects, the SPC is developing a soon-to-be-released design guide for packaging recyclability.

Sorting packaging after collection is a process that is as fascinating as it is complex, and every package designer would benefit from visiting a Material Recovery Facility (MRF) to see firsthand the technology that is used to filter one type of packaging from the rest. As conveyer belts full of used packaging churn along, different machines distinguish specific characteristics of the materials in order to identify the type of packaging. Paper, for instance, is often identified by its combination of being relatively lightweight and flat, while plastic bottles are identified by their combination of being relatively lightweight but possessing a three-dimensional container shape. If a paper package is shaped like a container, or conversely if a plastic package is flat, then the possibility exists that they will be incorrectly sorted. More often than not, incorrectly sorted packaging is sent to landfill.

The size and appearance of a package cannot be discounted. Even the most technologically advanced MRFs rely on individual workers to manually separate packaging into various streams. This work is not easy, and the fast pace of flow through a material recovery facility usually results in only a passing glance to distinguish the recyclable packaging from the trash. If anything about a piece of packaging causes its appearance to differ from the norm, then the likelihood of it successfully passing through a MRF is automatically diminished. As for size, it's necessary to understand that small pieces of material are not only indistinguishable by the human eye, but also are likely to fall through specially designed screens in the MRF.

The final bottleneck of recycling exists with the reprocessor, who actually uses the material to make a new product, completing the recycling process. However, they are not always able to use all of the incoming material they receive. Plastic reprocessors don't want plastic containing degradability additives. Glass reprocessors are restricted to being able to use only certain amounts of various glass colors. Paper reprocessors worry about the compatibility of different types of inks and adhesives with their pulping technology. If the package isn't optimal for their systems, then it simply will not be recycled, even after making it this far through the system.

Because there are a multitude of package design decisions (many of which have no adverse effects on recyclability whatsoever), package designers need better guidance on how they are impacting the likelihood of their packaging making it through collection, sorting, and reprocessing. The SPC is in a position to deliver this guidance, and we hope that the guide we put forth, expected to be released later this summer, will help make packaging that is 100% recyclable—or at least close to it.
Adam Gendell is a project manager at GreenBlue's Sustainable Packaging Coalition.
Companies in this article