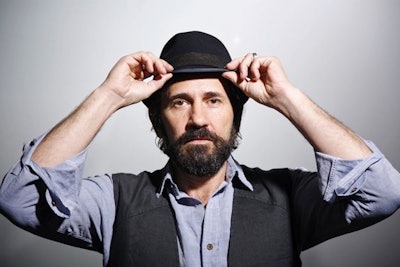 Creative excellence requires pushing the boundaries of the design process. But, because package design is just as much art as it is science, there can be a wide interpretation gap between design exploration—what you see on the computer screen or a flat piece of paper—and the actual print run, unless you account for certain variables upstream in the process.
Making sure that design intent is realized is not the responsibility of one: It takes a village. It takes a village to synthesize the creative and the technical, supporting design intent from the earliest possible point of engagement. Narrowing that gap can make the difference between success and failure, and can turn the ordinary project into an extraordinary one.
Since every company has its own process and workflow in place, we'll start with the fundamental and logical. As early as possible in the design process, design management should bring in and consult with their partners who are responsible for taking the project from design to commercialization. To ensure that a particular design is suitable for the processes that procurement has already chosen, bring together pre-media and print partners. If questions are asked and answered upfront, it's much more likely you'll end up with the desired outcome, within budget and on time.

Once all these questions are answered, design management can determine a more optimal path for graphic execution without sacrificing creative intent—exploring and evaluating design options within the context of production feasibility. Designing within production parameters can enable great design.
Integral to success is creating a target/comp that is accurate and realistic. This will help manage expectations, enable internal buy-in, and provide the tools for accurate, qualitative consumer research. Without a realistic benchmark, consumer testing will not produce a valuable read on the package. This is an insurance policy that will guarantee that prepress and print production will run smoothly and accurately.
There are also two different project directions that can drive the process: brand renovation vs. brand innovation. With brand renovation, we may have many known pieces to work with, and there is a need to balance understanding of what is available while also stretching the possibilities. For a brand innovation project, we may be able to introduce new techniques and bring in other influences. Higher-cost substrates and special print effects can be introduced for initial launch and can be dialed back later once the product is established in the marketplace.
Considerations moving from 2D to 3D
As the process moves from 2D to 3D, there are a number of variables that, if not identified early, can derail a project. Here are some things to look out for:
• How substrates affect color: Since ink is essentially transparent, specific substrates affect color differently and must be accounted for at the onset of the project.
• How subtleties in artwork are driven by print processes: Although each print production process has its strengths and weaknesses, a simple rule of thumb is that as opacity increases, detail decreases. Subtle vignettes printed in the same color as solids may create a situation where concessions must be made.
• How whites can (or cannot) support the visibility of the artwork against the product: Each print process prints whites (and colors) with varying degrees of opacity. A transparent white will not allow color printed on top of it to show on a darker product or structure. On the other hand, a very opaque white will not reproduce artwork with any detail. Designing with understanding manages production redundancy and marketing's expectations.
• How artwork development guidelines enable what is created to be produced: Understanding basic print standards and artwork development guidelines allows designers to concentrate on the brief and eliminates simple, costly, and avoidable production issues downstream
Working with consumer packaged goods companies, we have developed and participated in processes that work from design inception to production reality. These include the creation of design standards, artwork development standards, production standards, and clear paths of communication with all stakeholders in the process.
In conclusion, we'd like to share with you five tips that design managers can follow for optimum results:
• Set up a process
• Call on partners early in the process
• Get designs off paper early and into a realistic 3D shape
• Do consumer testing with accurate/realistic samples
• Have a realistic print target when you go to press
A pioneer in the comp industry, Inwork partners with leading consumer packaged goods clients, design firms, and printers to bridge the interpretation gap between design and production. Contact them at 212/844-0490, or via e-mail at Gordon@inworkinc.com or lonnie@inworkinc.com