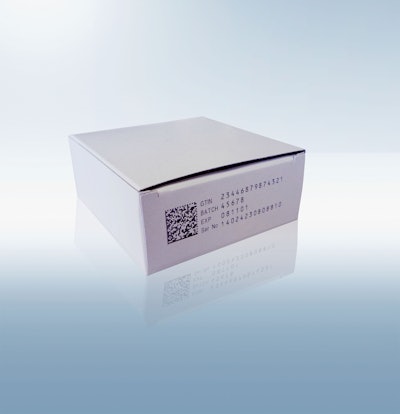 Counterfeit pharmaceuticals are a major ongoing threat to patients and pharmaceutical manufacturers. Not only do they result in reduced treatment efficacy and sometimes failure, but they also harm manufacturer reputations, reduce revenues, and lower return on investment (ROI) in research and development. In fact, they are responsible for an estimated 2,000 deaths daily worldwide and represent a grey industry anticipated to be worth up to $205 billion touching Europe, America, Japan, and emerging markets. And the problem is worsening.
According to a directive from the European Union, the number of counterfeit medicines seized at its outer border has tripled between 2006 and 2009 to reach approximately 7.5 million items, not including patent issues. The issue of counterfeit pharmaceuticals was previously primarily related to lifestyle medicines, but now innovative and life-saving drugs are increasingly falsified, with dangerous implications for the patients relying on these drugs to survive.
As the counterfeit drug problem continues to grow with widespread media attention, public confidence in public health systems as well as in pharmaceutical brands is eroding. There is an urgent need for governments and pharmaceutical manufacturers to unite to implement programs that protect consumers.
An evolving and threatening black market
Since the 1980s, counterfeit drugs have increasingly threatened the pharmaceutical industry, with various factors contributing to this growth. Due to globalization, regional economies, societies, and cultures have become integrated through communication, transportation and trade, making it easier for counterfeiters to trade and transport falsified drugs. Additionally, the economic crisis had a global effect, leading cash-strapped consumers to find more cost-effective pharmaceutical sources, which served to bolster counterfeiting in the healthcare industry.
The rise of the Internet has also facilitated the purchasing of counterfeit drugs. More than 50% of medicines purchased on the Internet from illegal Web sites that conceal their physical addresses have been found to be counterfeit. However, counterfeit products increasingly find their way into the legal supply chain.
Previously, online pharmacies were traditional targets, where counterfeit drugs were typically sold in small quantities to individuals, resulting in only limited gain for counterfeiters. Now, counterfeiters are switching their focus to pharmaceutical wholesalers supplying medicines worth hundreds of thousands of pounds, euros, or dollars traded in a single transaction, causing more widespread damage and public affliction.
Counterfeiting is greatest in regions where regulatory and enforcement systems for medicines are weakest. In developing countries, one in four medicines sold in a street market is estimated to be counterfeit, according to the World Health Organization (WHO).
Protecting patients and preserving brands
Already, pharmaceutical manufacturers, industry suppliers, and governments have been uniting to combat counterfeit drugs. While international regulations and guidelines have been developed to combat the availability of counterfeit products, regional and local regulations vary. To address this issue, new EU Serialization will be introduced in 2014 followed by the new FDA/California Serialization standard in 2015. They ware aimed at harmonizing coding and require manufacturers to implement serialization systems.
Additionally, WHO has established the IMPACT (Intl. Medical Products Anti-Counterfeiting Taskforce) initiative, involving a range of stakeholders in collaborative efforts to protect consumers from buying and using counterfeit products. International institutions such as Interpol, the World Customs Organization (WCO) and The European Directorate for the Quality of Medicines (EDQM) are working closely with governments and companies to create a global security system and strengthen regulations.
As globalization has created more steps between production and consumption of pharmaceuticals, manufacturers have implemented various approaches to detect and prevent counterfeit products. A combination of anti-tamper, serialization and authentication technologies can be used to detect real vs counterfeit products, creating several layers of security for original pharmaceutical producers.Anti-tamper is the first step of a protection strategy, which can be achieved by designing packaging with features like perforated openings.
Serialization is the second layer of protection, relying on printing on each package a unique serial number that is recorded at production in a database. Any subsequent packs with the same serial number will be flagged as suspect.
Finally, authentication serves as the third layer of protection with overt, covert, and forensic methods. Overt methods such as visible holograms or color-shifting inks can be used on product packaging, whereas covert methods like infrared and ultraviolet pigments and microtext can be read with specialized equipment. Products using forensic authentication solutions, such as molecular markers and biological tracers must be tested in laboratories.
Track and trace is one method of serialization to help managers protect against counterfeiting and expiration throughout the supply chain. Its advantage is that it enables the serial number to be recorded at various points throughout the supply chain on a central server or on the product itself, facilitating the discovery of where counterfeit products have entered the supply chain. It also allows full traceability of products on a global basis.These systems work by printing a unique identifying code onto each product after it has been packaged. Once the code is assigned, it is activated, validated, and entered into a database, where it can be cross checked against all serialized codes throughout the supply chain.
One example is Bosch Packaging Technology's track-and-trace system that uses a Carton Printing System (CPS) module consisting of a printer and camera that automatically prints on each product. To enable tracing of individual products, it prints a unique serial number and expiration date on each package including a batch number and global trade item number (GTIN). The system encodes the data into a machine-readable 2D data-matrix code. Printed tracking data is automatically checked for accuracy by the camera, which reads and verifies each printed digit with the Optical Character Recognition and Verification (OCR/OCV) tool. Within milliseconds, it cross checks the human-readable text with the 2D data-matrix code. All camera-read data are stored in a central database for tracking and tracing.
Manufacturers can benefit from track-and-trace systems as it provides documented proof of what has been produced at the item level and allows tracking and tracing of the product after it exits the factory. Also, the central database can be modified to provide access to regulatory bodies such as the U.S. Food and Drug Administration or the Ministry of Health.
Conclusion
A precise count of the volume of counterfeit pharmaceuticals available in the world's medicine cabinets does not exist. However, it is estimated that 1% of pharmaceuticals in developed nations are counterfeit, with a figure of 10% to 50% in the developing world. As the number of counterfeit products continues to rise, technology is crucial for eliminating the risk. By helping to improve supply chain security, these technologies protect both patients and pharmaceutical manufacturers.
Article contributed by Franz Ludwig, after sales product manager, Bosch Packaging Technology. His main responsibilities include application development and project management. In particular, he is specialized in track-and-trace systems. Bosch Packaging Services develops and drives after sales service for packaging machines.