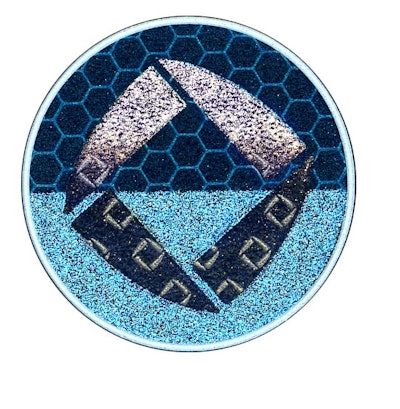 Suddenly, your product returns are going through the roof. Customers are complaining that your 4 GB flash drives only hold 512 MB—how can this be? You have analyzed the returned drives, and they are genuine products—but some components have been tampered with, possibly within your own sales channel. How can you trace exactly where the product was diverted, and where it got back into distribution?
Counterfeiting, tampering, diversion, and other sophisticated fraud is often at the root of expensive and disruptive product returns that negatively impact manufacturers and consumers alike.  Fortunately, the tools to reduce this fraud—authentication and brand-protection products—are getting increasingly sophisticated and, more importantly, accessible for wide use in a broad range of industries.
Some of these tools are consumer facing while others work behind the scenes, each targeting a different facet of the problem. A multilayer approach that uses a variety of tools at different points in the channel can also drive both customer loyalty and sales.
The consumer and the channel
If somebody picks up a high-end handbag and the handle falls off, they walk away. On the other hand, if a consumer sees sophisticated, hard-to-reproduce packaging, they are apt to trust that what is inside the box is genuine. The consumer is the first line of defense against counterfeiting and tampering. They can visually evaluate the product's overt characteristics and, to a degree, authenticate it using their own judgment.
Much of the problem, however, involves diversion long before the consumer touches the product. Diversion occurs when authentic products are sold outside the legitimate channel. For example, a contract manufacturer makes 11,000 units instead of 10,000, delivers 10,000 to the proper channel, and slips 1,000 out the back door to his uncle who sells them off on the Web. Accurately tracking and tracing these units requires covert and digital solutions monitored by professionals rather than by the consumer.
Tools for the consumer
Overt techniques work at the consumer level. They are easy to see "on the rack," and they typically convey a high quality, genuine look. For example, a label may feature a high-security hologram that transforms and displays new imagery and animation as a consumer handles the product. The overt solution relies on the consumer to perform a primary inspection of the item and reject suspect products.
Another overt technique, often combined with a sophisticated look, is tamper-apparent features. These visual elements disintegrate or become easily disfigured if someone tries to open a box or container.
Digital techniques such as adding easily visible serial numbers can work at the consumer level as well by enabling Web registrations. Online registering can authenticate products without the customer even noticing while enabling customer-loyalty programs such as special offers and warranties. These techniques get the consumer involved, a priceless marketing benefit.
Tools for the channel
Covert technologies work within distribution channels and use hidden features detectable with microscopes or specialized readers. Trained personnel investigating a chain store's product inventory can look for microscopic imagery or unique materials on product labels or built into a product itself. These covert techniques are increasingly combined with overt tools. For example, an eye-catching 3D hologram can include microscopic images of a company's logo. This combines the benefit of a covert, channel-targeted technique with an overt, consumer-targeted technique, providing both behind-the-scenes forensic data and eye candy—a differentiated product brand—for consumers.
Track and trace is a digital technique that uses serialization to enable product monitoring. The manufacturing process encodes each item, its box, and its label with a serial number registered on an online database. This lets brand owners track product throughout the entire supply chain.
Another digital technique that is revolutionizing anti-counterfeiting and anti-diversion strategies is software-as-a-service (SaaS), online brand protection. Web-mining technology compiles worldwide, open-market data and processes it to deliver real-time market information to brand owners. They can know who is offering their products, in what quantities, at what price, in any market in the world.
An online tool can monitor B2C and B2B Web sites, broker sites and trade boards, e-mail blasts, bulletin boards, and even franchise sites. Theoretically, it can track an unlimited number of products and companies, and the results are available immediately via any Web browser. A major advantage of this kind of SaaS tool is that companies can implement and customize it very quickly at a very low subscription cost.
Why a multilayer approach matters
A simple understanding of a multilayer approach is the use of complementary overt, covert, and digital techniques to minimize losses from counterfeiting, tampering, and diversion. A deeper understanding is to see how a multitier approach can be a way to connect the consumer with the brand owner—with substantial positive results.
For example, when a consumer sees a sophisticated label, there is greater brand confidence. When they register a product online, a two-way communication unfolds. They will take advantage of special offers; and, they will give feedback into product features and issues that will build an even stronger product and consumer relationship. The point is that authentication and brand protection solutions are not just about stopping a category of thievery, they are also about ensuring consumer confidence and building mutually beneficial relationships with your most important asset: your customers.
--By Paul Wiener, product line manager of digital authentication solutions at JDSU, a company that enables fast communications, secures financial transactions, provides reliable consumer electronics, green energy, and other solutions. Shown in the photo provided by JDSU is an authentication label.