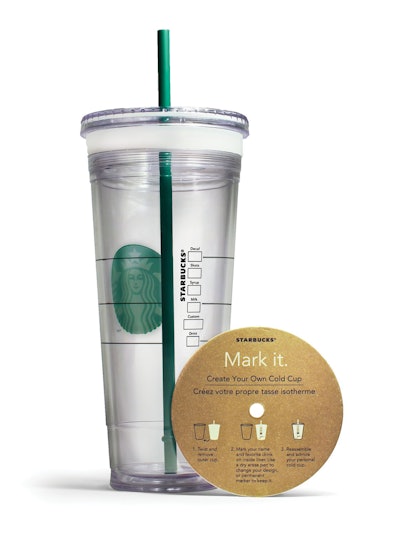 In today's marketplace, getting something just the way you want it has become the rule rather than the exception, and in a sea of unlimited choice, the most innovative, cutting-edge packaging is often the most functional, easy to use, and personalized. That old Baby Boomer description, the "Me Generation," now applies to all consumers who want, and can attain, customized products easily and inexpensively.

The whole notion of customization as it relates to packaging is a significant way for brands to evolve and make meaningful inroads with their consumer base. Allowing consumers to pick and choose the experience they want from their favorite brands gives them a layer of freedom and control that once wasn't attainable. Today, a "brand's package" isn't limited to just the "outside" delivery vehicle or the manifestation we see on shelf. Rather, it's the total experience for the consumer. Today, consumers can interact with their form of the brand experience in a multitude of ways, from product to packaging, to social networking, and more.

On the beverage front
The beverage category continues to break new ground by exceeding consumer expectations; right now the standouts are MiO and Starbucks.

At MiO, having your drink your way is inherent to its "make it yours" proposition. In fact, MiO's liquid water enhancers from Kraft Foods are all about customization that answers the need for getting your water exactly the way you want it, when you want it. MiO's sleek, silver, "water drop" structure is unique, portable, and personal. Designed for multi-use throughout the day, MiO gives consumers the power to create their water their way (in fact 24 different ways), and each pack contains enough to "make it yours" 24 times…a day.

The package fits neatly in the hand, and employs modern graphics that cleverly cue flavor with color coding. The customization transcends the package and gives consumers permission to own the experience and engage with it on their terms.

Starbucks continues to wow and leverage its powerful brand experience around coffee consumption in innovative ways, always pioneering something new and engaging to bond consumers to the brand. The ambiance of warmth, community, and customer intimacy carries through vis-à-vis its newest VIA Ready Brew line. Can't wait for your Barista to whip up your special brew? Traveling where those seemingly ubiquitous retail shops are not there when you need them? Looking for a less-expensive way to enjoy the brand at home? Maybe you are sitting in a restaurant or hotel and would like your cup of Starbucks right now.

The VIA single-serve packets deliver the Starbucks experience in a very personal way whenever the mood strikes. One might initially question the wisdom as to why Starbucks would compete with its core proposition by launching an instant coffee. Rather than cannibalize its fresh-brewed retail experience, it simply offers new, innovative ways to "package" the Starbucks brand so consumers can customize their life around it, in just about any situation, no matter where they are. Starbucks can be right in your briefcase, handbag, pocket, or home.

Starbucks has taken customization a step further with the introduction of its MARK IT cold-cup tumbler. The tumbler lets you customize your cup by marking your name and favorite drink onto the inside liner, which you pass along to your barista so they always get it right. The environmentally friendly tumbler promotes reuse, making the plastic Venti cups somewhat obsolete.

Your beauty palette
With cosmetics, it's all about personalization, and no one seems to understand this mindset better than MAC. When visiting an always-buzzing MAC counter, a salesperson will quickly tell you that you can't offer the same menu to every client. Today, everyone expects personal and custom. To that end, consumers can customize and even design their own palette of eye shadows. The products are housed in sleek, minimalist black packaging, which feels sophisticated and upmarket, unfussy, and chic.

Once consumers make their selections, a small MAC-branded palette package base is available for purchase, which acts as a holding device for the custom colors selected. This base serves yet another purpose: When empty, the plastic holder can be a custom-mixing palette, especially for the more advanced or professional user. According to one MAC makeup artist, during fashion week or a photo shoot, it's easier to walk around with a palette of custom-blended colors rather than individual pots of makeup.

MAC takes customization one step further by offering consumers the ability to e-mail/chat with MAC artists online to get helpful hints and inspiration on how to achieve the perfect look.

Personal luxury
Luxe brands are also getting personal. Moët & Chandon lets consumers instantly customize gifts by adding their own message to their pretty pink bottles of Rosé Imperial Champagne. "Personalize your Moët" tells the story right on the outer box. Each gift comes with a metallic-gold marker to compose that perfect love note or create a canvas of bubbly self-expression. It's a simple way to offer immediate, personalized packaging at a mass level—because consumers do the "customizing."

On the other hand, wait three days, and myMoet.com will deliver a truly custom approach applied to a regular bottle or magnum. Your message is applied onto the bottle with Swarovski® crystals.

Where to go from here is the obvious question. What direction will customization take in the future? If we can learn anything from all of this, it's that there is no end to customization; it has legs and the potential to move in many directions. Certainly consumers will dictate some of these unknown territories, whether it's the further evolution of customizing a brand's outer packaging or the more holistic view of its "total package" and entire brand experience. One thing there is no doubt about—customization will continue to evolve in clever and innovative ways.

Jenna Smith is a partner at Smith Design (www.smithdesign.com), a brand identity and package design firm specializing in strategy-based solutions for leading consumer brands.
Companies in this article