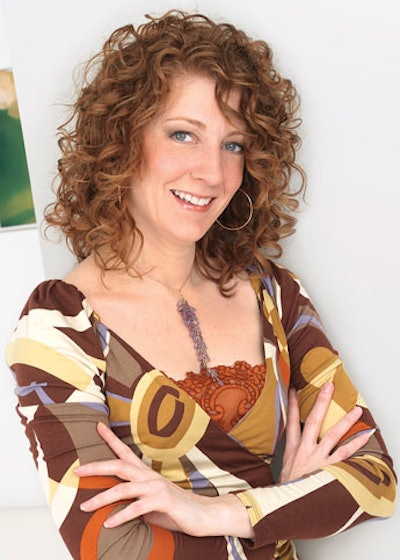 Packaging World:
How does your background in fashion design and product development shape your perspective of consumer and in-store marketing trends as they relate to package design?
Valerie Jacobs:
I started in PR and marketing; that was my branding foundation. I love graphic and fashion design. I started forecasting while I was in fashion design. I think in terms of silhouettes and how the package relates to the body form and 3-D styling. What do people wear? It's almost like what a bottle is wearing.
What are some areas you routinely analyze for trends that might influence package design?
Color, shape, materials, and graphics. We track these things and go as far back into the development process as possible. We also look at subcultures we think would be influences before they hit magazines. We look for inspiration's inspiration.
Do those sources of information ever change?
Yes. For example, architecture, for a really long time, was not as much of an area to plumb. But with advances in computer-aided design, architecture has become a really beautiful place to go for inspiration.
One emerging trend you label as "Simplistic Slowdown." What is it, and how will it affect design?
Simplistic Slowdown is a social trend that describes how we are slowing down and finding fulfillment in time's woven narrative, where the touch of the hand reminds us of real, honest goodness. Consumers are pursuing new paths to meaning and reconsidering our way of life. We are reconnecting with our humanity and each other, and redefining worth and what is truly worthwhile.
We seek honesty rather than "reality" and transparency, constructing stories with layers of meaning to fulfill our need for fantasy. For example, Yogi herbal teas are created with 100% natural ingredients and organic green tea. Elements of ayurveda-inspired design and the use of a rich, saturated color palette and calming illustrative product elements on-pack communicate a sense of well-being and delight, and also a hand-hewn quality.
What are some other social trends you're seeing that package design could affect?
There is a need for people to "do it themselves" and do what they want to do. Brand owners will need to enable people rather than sell them something. They will have to have a ton more expertise than just putting packages on a shelf.