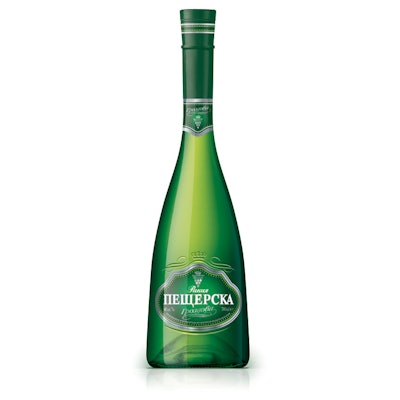 There is a fine line between doing too little and too much when it's time to update a longtime, classic brand. Decisions become even trickier when the brand holds a premium position in its category.
Those were the challenges facing Peshterska Grozdova Rakia, when the popular premium drink, positioned at the top end of the rakia market in the Balkans, recently redesigned its packaging. Vinprom, the brand's owner, asked Blue Marlin, an international branding and design agency, to create a contemporary classic.
As Blue Marlin Bath Creative Director Chris Hart relates, the design had to walk a fine line between updating the packaging and also reflecting the brand's longstanding values, which consumers cherish—at about $23 a bottle.
"The new look is all about evolution and enhancement; radical redesign was not an option," Hart says. "We needed to protect the essence of the brand, while gently updating it. We have made it look much more modern and of the moment, but in such a way as not to offend its loyalists."
The see-through, 750mL glass bottle includes a shield-shaped label, and both the primary and secondary label, in the bottle neck, are outlined in a regal silver-color border. The labels, along with an etched crown in the glass and a crown-shaped cap, help deliver on the premium positioning while also presenting the brand as contemporary.
Blue Marlin has been working with Vinprom on the design since July 2009, and Peshterska Grozdova Rakia will debut in May. It is the national drink of a number of Balkan countries, including Serbia, Bulgaria, Albania, and Turkey.
Companies in this article