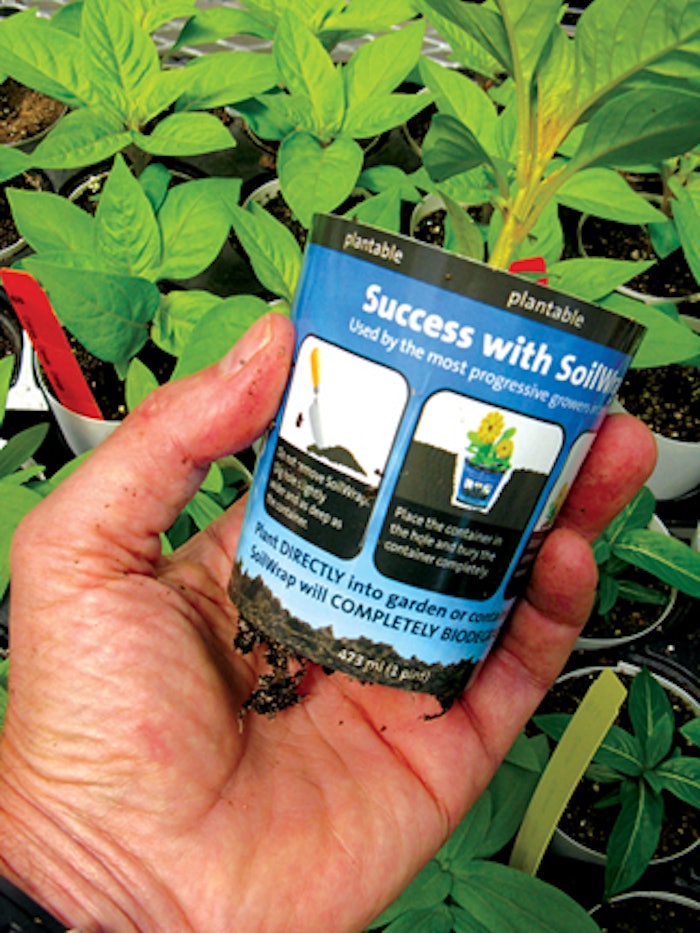 As creative teams think about package design heading into 2011, three points should be uppermost in their planning.
A distinctive structure continues to be the single most powerful signal to communicate innovation to consumers.
Innovative materials and production processes enhance the credibility of perceived innovation. They also can help weave the product story into the brand story.
Innovative graphics most strongly support perceived innovation when integrated with an innovative structure to cohesively express a brand story. However, graphics alone are not sufficient to tell the whole story.
Those were the foremost conclusions reached during this year's four surveys in which Shelf Impact! and Dragon Rouge asked branding and packaging professionals to evaluate recent packaging innovations. In each quarter of 2010, the exclusive survey asked a sample of hundreds of Shelf Impact! readers, from brand managers to designers to material suppliers, to evaluate a selection of packages for their innovative qualities. In all, 60 packages were reviewed. To view an image and brief description of each of the 15 packages reviewed in the fourth quarter, go to www.shelfimpact.com/go/8.
In 2010, innovation continued to act as the key driver for growth. Even in a cautious economic environment, companies began to spend more on innovation. The most visible efforts seemed to gravitate toward consumer preference for more sustainable products and packaging and respond to their heightened interest in those that offer sustainability features versus those that do not.
Head of the class
With composite scores ranging 3.7 to 4.10 on a 5-point scale, the five packaging innovations that stood out on this year's survey list are Ball Horticultural Co.'s SoilWrap plantable container, the Method Laundry Detergent precision-dosing pump, Fresh Step Cat Litter's waste-reducing flexible-film bags, Exal Corp.'s "Coil to Can" (C2C) Bottle and Nest Collective's versatile pouch packs for the company's Revolution Foods Mashups organic fruit purees for infants. Each of these packages shares a strong product concept that signals breakthrough innovation through structural innovation.
This year, not only does the structure's ability to present the product in a new way drive perceived innovation, but its message is all the more powerful when coupled with perceived material or production innovation to reinforce innovation cues. SoilWrap's plantable container stands out in both concept and structural innovation with an eco-friendly solution that is completely biodegradable to address consumer concerns about landfill waste.
Method Products' laundry detergent challenges standard industry practices with a lower carbon footprint while also offering new ways of thinking about the home care experience. Prominent is the "no waste" message at the point-of-use; the bottle's accurate dispensing pump prevents overdosing.
Clorox took big steps with structure and material innovation by replacing its polypropylene pail with a flexible bag to cut materials and costs on its Fresh Step Cat Litter brand. The new package makes both environmental and economic sense. A glimpse of the future beverage-bottle market can be seen with Exal's new "Coil to Can" (C2C) aluminum bottle. The package leverages a new technology for structure and material innovation, and presents a new bottle alternative for large-scale applications that provides faster speeds, uses less material, and drives cost efficiency.
These four packages shared an overarching theme of sustainability. The fifth package, for Nest Collective Revolution Foods Mashups, stood apart, in survey respondents' view, by addressing parent and infant lifestyle and product usage issues. The choice of a stand-up pouch structure and playful graphics makes an impression both on-shelf and with growing tots and babies looking for fun ways to engage in good nutrition. In addition, the versatile pouch-dispense design helps parents manage the unpredictability and on-the-go nature of feeding infants.
Structural design conveys innovation
Consistent with our preliminary quarterly findings and last year's annual results, respondents to SI's surveys in 2010 repeatedly continued to make a strong case for package structure as the lead design cue to redefine a product category.
Therefore, innovations such as Soilwrap's plantable container and Method laundry detergent received consistently high marks for their ability to help re-think their category, as well as for their perceived structural innovation.
The roles of materials and production
Elsewhere, survey respondents reinforced that innovative materials and production process strongly support perceived package innovation. Another revelation is that sustainability is relevant only if its economic impact can be measured.
Packages that rated highest for overall concept innovation managed to drive their perceived distinctiveness not only through the most innovative structures but also through thoughtful choice of materials and production methods.
Three of the most notable packages, as defined in the survey (e.g., Soilwrap plantable container, Exal's C2C aluminum bottle, and Clorox Fresh Step Cat Litter Bag), leveraged either innovative materials or innovative production processes, or both. Soilwrap and Clorox leveraged both to credibly support a sustainability story. Yet the C2C bottle and Fresh Step both displayed the ability to quantify packaging's environmental impact.
Graphics in the mix
In this year's surveys, graphics took more of a supporting role in driving perceived innovation.
When successfully done, graphic innovation can propel perceived innovation if the package displays a strong overall concept and compelling structural innovation. This was the case with Soilwrap and Kimberly-Clark's U by Kotex packaging. Bold designs display swirls and vivid colors that provide both visual delight and discreetness. Both of these packages effectively integrate structure and graphic innovation to reinforce the overall perceived product innovation and allow the pack to visually express a compelling branding story.
Without strong structural innovation, graphic enhancements lack the ability to effectively redefine the category. For instance, Panasonic's clever use of its new earphone, positioned to resemble two eighth notes inside a clear plastic tray, received the highest score, and Old Orchard Brands' proprietary glass bottle for Very Cherre juice received the third highest score, for graphics innovation. In addition, both had decent structure innovation scores, but the two rated much lower on the 60-package list in their ability to create new ways of thinking about the category. These limitations were even more pronounced when the packaging innovation scored less favorably than some of the other packages for structure, materials, and production breakthroughs.
The author, Eric Zeitoun, is President of Dragon Rouge USA, an international brand and design consultancy. Contact him at eric@dragonrouge-usa.com or 212/367-8800.
Companies in this article