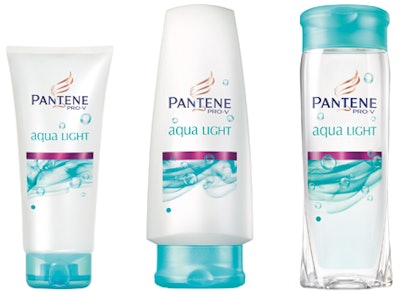 You're on a creative team and are trying to convince senior management to invest in a new package shape, multilayer bottle, or decorative special effects as part of your packaging strategy to boost brand sales. How can you support the premise, with certainty, behind your request for such a potentially costly packaging change?
You likely would base your pitch substantially on some form of research that relied either on shoppers' claims of liking the package or their stated purchase intent. But these measures are limited, because shelf presence matters most when gauging potential performance in the store. They also don't address critical questions such as what did shoppers see? For how long?
Consumer packaged goods (CPG) companies are becoming convinced that traditional consumer research techniques won't answer those questions. With millions of dollars hanging in the balance on the success or failure of a new product or a package redesign, they want to leave no doubt that their package will have the stopping power that gets shoppers to select their product. The path to success is discovering what appeals to shoppers, even if they can't articulate why.
One area where CPG companies are finding those go versus no-go answers is through eye-tracking research. Eye tracking got its start decades ago in military and medical applications, and in recent years has gradually crossed over into consumer behavior as well. Today, some CPG companies find eye-tracking research invaluable in guiding package design, and it seems poised to become a standard practice among product manufacturers of all sizes.
Christian Simms is among those who are acutely aware of eye tracking and works intimately with it at Procter & Gamble. Simms is associate director of consumer market knowledge for P&G's Pantene and Herbal Essences brands, and he urges CPG companies to give eye tracking a serious look.
"What consumers say and what they react to is a very different thing than what they spontaneously react to," Simms says of eye tracking's benefits. "We're interested in what they can tell us without saying it to us."
Pamela Waldron at Johnson & Johnson agrees. "The potential loss of sales to a business by diluting their equity and getting lost on shelf is enormous, and it's not a risk one wants to take in this day and age," says Waldron, global director, Oral Care, in J&J's Global Strategic Insights Group.
To which Scott Young, president at Perception Research Services (PRS), adds, "Eye-tracking gives you the only valid way of measuring shelf visibility, because it's fully a behavioral measure. If you ask consumers attitudinally what they saw on shelf, you're not going to get accurate information, because recall is biased by brand familiarity. If a shopper sees a soda shelf, she will 'remember' seeing Coke and Pepsi, even if they weren't actually on the shelf."
Outside assistance
A few CPG companies conduct eye-tracking operations in-house, but most of the time, they approach market research companies such as PRS to do it for them. PRS typically uses eye tracking as one part of a larger study to pretest new packages before they are introduced to the market. The eye-tracking component measures a package's shelf visibility and gauges how a package is first viewed.
When measuring shelf visibility, the goal of eye tracking is to gauge a package's ability to break through clutter and be considered in those first critical seconds as shoppers' eyes scan store shelves, Young says. "The validation work we've done proves that increasing shelf visibility is the single biggest driver of sales gains, and that low shelf visibility is a major reason why many new products fail in market," he adds.
At PRS, individual consumers view a series of store scenes in which store shelves are presented at 6 feet wide via LCD projection. Consumers view the categories as if they were shopping, and using a joystick, they click to move from one category to another. Eye tracking, meanwhile, records their fixations, or notations, at 60 readings per second.
After the readings are recorded, the resulting data produces a heat map of the fixation readings. Colors are more intense in areas that drew more viewing fixations. The data also is reported in terms of the percentage of shoppers who actively fixated on each brand or product on shelf.
CPG companies, Young says, prefer the large-screen approach when pretesting ideas prior to market launch. "To accurately measure shelf visibility, we've found that you really need to show product categories nearly life size," he notes. "That's why we project the categories at 6 feet wide, and it also corresponds to a shopper's actual field of vision at the shelf. If you show a 6-foot-wide product category on a 20-inch computer monitor, the packages are too small to get an accurate reading of their shelf presence."
When used to analyze package-viewing patterns, eye tracking can help CPG companies understand how a shopper looks at a package in the first few seconds after it's in her hands. It measures where on the package her gaze fixes initially and how she navigates through a label—a major plus for J&J.
"We use eye tracking frequently to assess new label design for major brands," Waldron says. "We would not implement a graphic label design change without understanding its impact on visibility and imagery."
"Eye tracking tells us if the communication hierarchy matches what was intended," Young adds. "Most important, it tells us if key claims or messages are getting lost when shoppers first see the package. It also can help us diagnose issues that we find elsewhere in a study. If there is a shop-ability problem on shelf or if some aspect of communication is weak, often the package-viewing patterns reveal that key information is getting lost on the package."
Successes at P&G
Those types of observations guide package design today at Procter & Gamble. The consumer products giant has been using eye-tracking research extensively during the past six years for two primary purposes. One of them is design validation when restaging packaging, and the other is assessing what areas of the package are most visible to them.
"If you ask people in research to read the whole pack, you get a false sense of what they've looked at," P&G's Simms says. "If only 28% of people see that our package says volumizing and conditioner, and 14% see something else, eye-tracking gives us a complete sense of who's seeing what. We want them to leave the store with the right product."
Eye tracking is used selectively at P&G. It is likely to be part of the mix for a line extension, or when risk is involved in the design, such as changing artwork across an entire brand line. "If you get it wrong, then your whole sales drop," Simms says. "You may only lose 5% of value, but that really matters."
Such attention to on-pack communications was the case when P&G redesigned the packaging and graphics for the Herbal Essences line of beauty care products around its newly defined core consumer, the "Herbal Girl." Eye-tracking research validated that the proposed new label graphics were spot-on in reflecting the revitalized brand's core consumer as adventurous and experience-seeking. The brand shed its clear bottle for a design that fuses both product and bottle color combinations reflecting the Herbal Girl's personality attributes.
In Europe, eye tracking confirmed that blue blocking would improve visibility for P&G's Pantene Aqua Light conditioner. "We used a light-blue pack, and no one saw it on shelf. It was too recessive," Simms notes.
Gotta wear shades
Beyond measuring a package's shelf visibility, CPG companies use eye tracking in a second way—to understand consumers' shopping habits in the store. This research requires a mobile approach in which a shopper wears a special pair of glasses to record viewing data as she goes through the store. Companies such as Tobii Technologies produce these glasses.
"For researchers, Tobii Glasses are a game-changer," says Barbara Barclay, general manager at Tobii North America. "Now subjects can put on these glasses and be monitored while shopping. It gives our customers the ability to set up research subjects in real-life environments with tools that have a natural feel. Then, through our analysis tool, Tobii Studio™, researchers are able to develop valid statistical results in hours instead of days."
The glasses connect to a pocket-size recording assistant that the shopper takes along on her trip through the store. A mini-camera on the glasses frame captures what the shopper sees, and a sensor on the frame communicates with nearly invisible IR markers in store displays using infrared light. The eye-tracing sensor maps eye-tracing data to individual packages, and a microphone picks up the shopper's comments.
Once the shopping session is complete, the data card is removed from the recording assistant and inserted into a computer, where the data are projected on screen as gaze fixations and heat maps.
"When you ask people what they saw on shelf, they will remember based on their prior experience with that brand," Barclay says. "But in eye-tracking, you can ask them what they saw and know for a fact if they didn't see that thing on shelf. You know for a fact what people saw, and in what order they saw it. You can ask people, but they might not remember, or recall in what order they saw it. Package design starts there."
So what is preventing more brand owners from using eye tracking? Education and cost are factors.
It can cost $50,000 to purchase a complete set of eye-tracking equipment, for companies that want to do it themselves. And more education is necessary on just when to use it.
But the results, both J&J's Waldron and P&G's Simms conclude, are enlightening. "Having done multiple tests on a brand, you develop a wealth of cumulative learning that truly helps in the design process," Waldron says. "In the course of eye tracking, we have also uncovered weaknesses versus competitors that we didn't know existed."
"You cannot close the sale unless somebody has seen the package first on the shelf," Simms stresses. "With eye tracking, you can determine if you are stopping consumers with your product."
Companies in this article