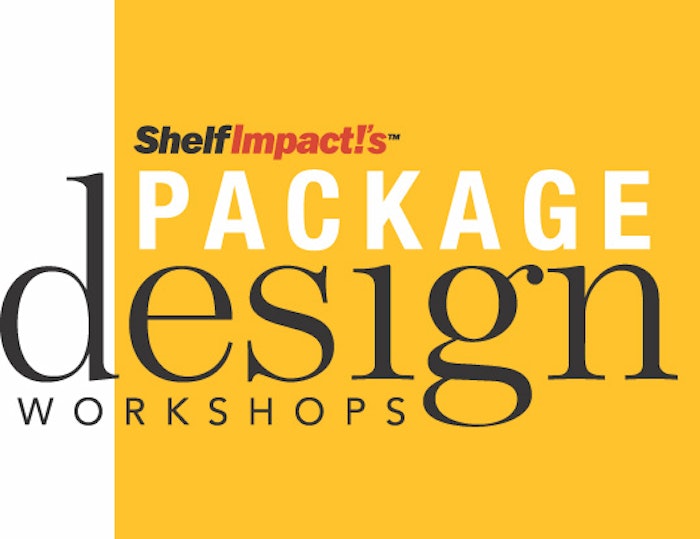 Shelf Impact!'s Package Design Workshops series is a roll-up-your-sleeves, fast-paced event in a fun and interactive setting that will give you need-to-know packaging information on retail trends, consumer preferences, and marketing and design strategies. In less than a day, you'll walk away with forward-thinking ideas galore for what works in making the package an effective part of a marketing program.
Facilitated by Shelf Impact! Editor Jim George and Shelf Impact! Publisher Jim Chrzan, the workshop series will kick off April 2 in Jacksonville, FL, and repeat at five other locations around the country.
Register and view complete details at www.shelfimpact.com/pdw. Seating is limited.
The workshop will cover:
• Packaging design trends in stores
• Consumer wants and needs in packaging
• Packaging tactics with branding muscle—the roles of emotion, sensory cues, and sustainability
• Steps for managing the creative process effectively
Each workshop will include plenty of time for interaction, including group discussion of packages from around the world.
Attendees are invited to submit their packaging for a special critique session.