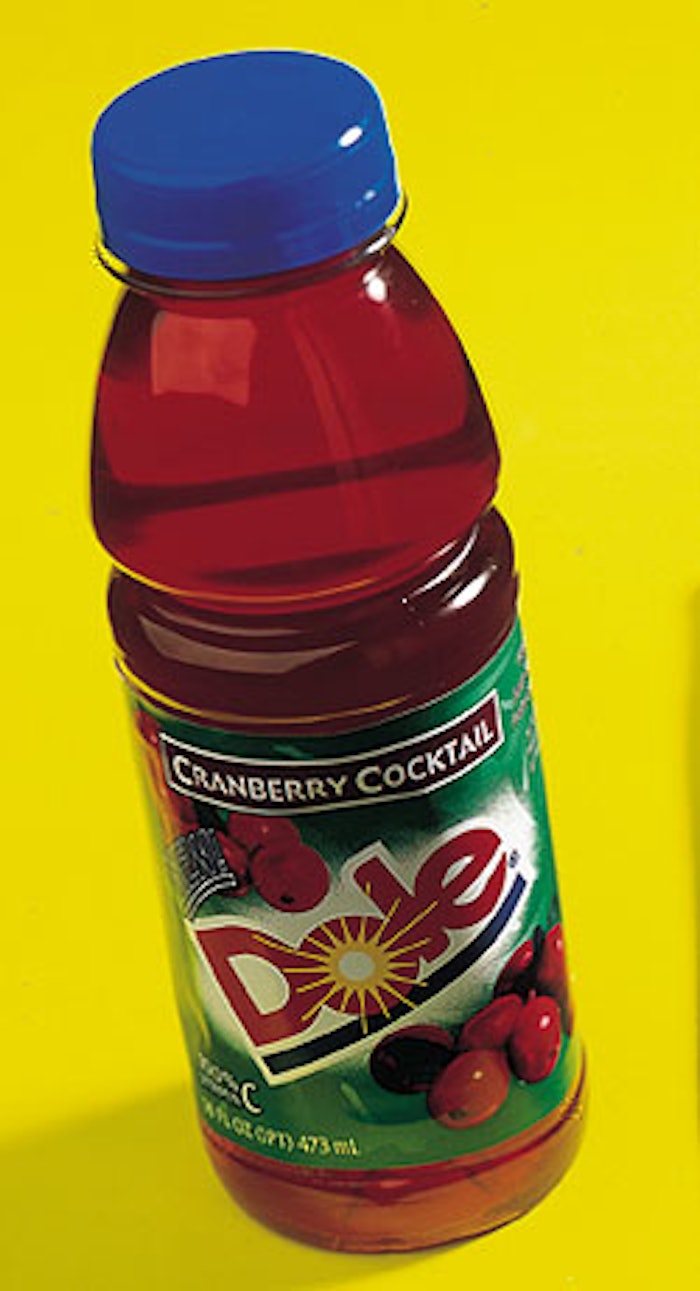 Drinks are hot-filled in barrier bottles from Graham Packaging (York, PA). The oxygen barrier performance of the polyethylene terephthalate bottles is boosted by Graham's post-blow-molding application of the Bairocade® epoxy-amine barrier coating from PPG Industries (Pittsburgh, PA). It reportedly extends the product shelf life by 2½ to 3 times that of uncoated PET bottles. The Dole juices are ink-jet coded for a six-month shelf life and retail for $1.09 to $1.19.
The products were launched nationally in January '01. "We have a winning proposition in Dole—meeting consumers' increasingly on-the-go lifestyles with a widely recognized and trusted trademark in convenient single-serve packages," states Ronaldo Swilley, PepsiCo director of sales and marketing for the brand.
The Dole trademark is licensed by Bradenton,FL-based Tropicana from the Dole Food Co., Westlake, CA. The 43-mm wide-mouth bottles are designed by Graham to fit into a cup holder. With the exception of orange leaves embossed in the bell, the recyclable bottle is identical to that used for Tropicana Season's Best juices, which switched from glass into Bairocade PET bottles last August.
Companies in this article