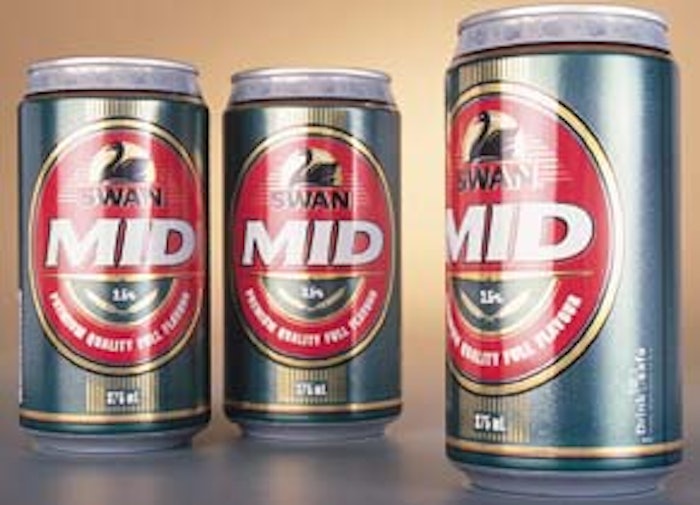 He got what he wanted in an unusual, textured can produced by Southcorp, represented in the U.S. by Southcorp Packaging USA (Atlanta, GA). The can's textured quality is achieved by combining ink and varnish technology to give the background portion of the can a high-gloss, wet-looking finish while the central oval panel has a normal gloss finish. Also critical is that none of this is vulnerable to damage or distortion as the filled cans undergo pasteurization.
Southcorp conducted several trials to improve and perfect the process before refining it for Swan's production. Two commercial production runs have been completed, and it appears there will be more.
"Since the launch, sales of the new beer have far surpassed our expectations, and I have no doubt the unique look of the can has contributed," says Foster. "It can be difficult to differentiate a mainstream brand, particularly in a can market like Western Australia. We're thrilled with the results."
According to Southcorp, this is the first commercial run of this technology anywhere in the world.
Companies in this article