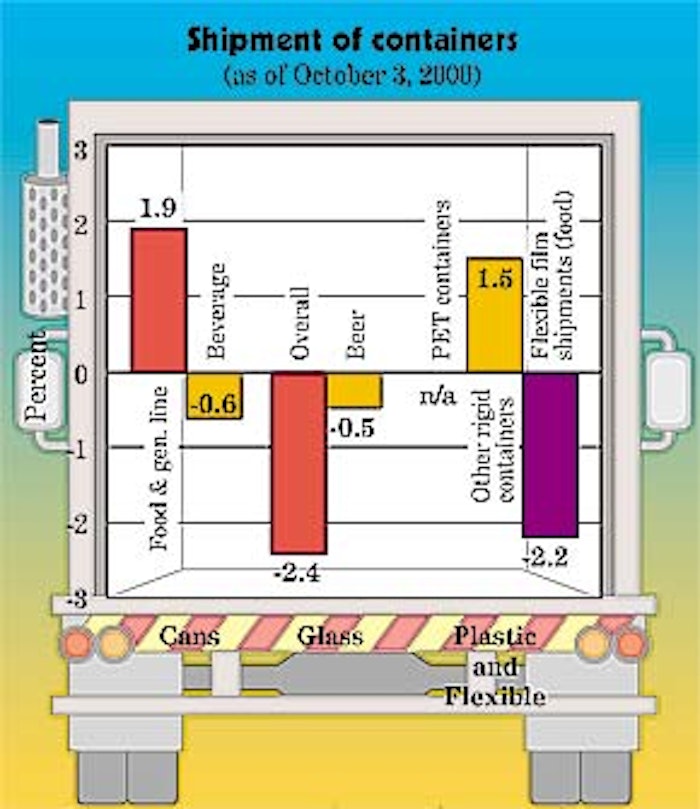 74).
First off, it should "professionalize" a new workplace title, Certified Trainer, giving enhanced credibility and value to a function that has all too often been an afterthought. I'm sure there are literally hundreds of retired "service technicians" or some other title who are now thinking, "I was there much too early. I was well before my time."
This program, I feel, could become a "launch platform" for the next series of "satellite" training programs that will help extend the packaging function to a new level of importance in manufacturing. And that's exactly what we hope will result from this effort. I'd like to think we're on the cusp of an important new paradigm at our companies: training people on packaging equipment can pay efficiency dividends that are equivalent to the gains made by new technology.
Make no mistake, we've sort of been there before. Other groups have tried to do the same for packaging and materials handling workers and engineers. Let's hope the yield this time is even better. For as well meaning as those other certification programs have been, their value has not been widely recognized by manufacturers. I suspect that Certified Trainers may one day be in demand, and not just by machinery manufacturers.
One way to guarantee a higher yield is through the active involvement of end users, both individually and collectively, through Washington, DC-based organizations like the Grocery Manufacturers of America and the National Food Processors Assn. Forcing the issue, end users can create an overwhelming demand for training for in-house training people. While I think this may be one of the most important initiatives from PMMI in a long time, we may need to demonstrate to the machinery builders the enthusiasm that their customers have about the issue.
Maggie Elgin of PMMI has asked Packaging World to provide a list of training professionals at end-user companies so the association can contact them about this program. We're doing that, but we also want our readers to keep the pressure on by eagerly participating. Packagers have vocally acknowledged the need for the training. Now, through investments in time, people and money, these companies should convince PMMI of how valuable we believe this effort could become.
As described by Glen Long and Maggie Elgin, the "train the trainer" courses will be almost exclusively devoted to technique, teaching trainers how to teach adults in the workplace. Although there's little doubt that this skill is lacking among machinery trainers today, similar criticism can be leveled against many in-house trainers.
Perhaps the greatest benefit from this kind of education will accrue to the in-house, full-time trainers at the larger end-user companies. These are the people in our business who are involved both in developing programs and in conducting training on a day-in, day-out schedule. Increasing their professionalism, their ability to organize and effectively present information will provide returns to their companies virtually every day.
Of course, this type of training has been and remains available from other sources too. Training itself is a business, and there is no shortage of companies like General Physics that have been established to provide it to industry. What PMMI brings to this program is "the packaging spin" and its resources. And it's that emphasis, that machinery understanding, that's likely to make this program far more effective than others.
However, as Long pointed out to PW, the results in practice will be largely determined by the "content," the information and materials that each company provides to its trainers. That's why, from the machinery perspective, the accreditation may well become the most important element, so long as it's objectively applied.
We hope that once the process becomes established, PMMI and its partners will work to establish standardized templates for content, much like the organization's efforts to standardize documentation for its members' equipment. It's that kind of standardized approach that will, in the end, elevate the content to make this training not only beneficial, but also vital for an entire new group of packaging employees. And once this is in place, there is a whole set of what might be called "graduate courses" that educators could embark upon.
But first, we all need to make a great beginning. It's up to both machinery makers and end users to pay more than just lip service to training, to actively become part of it.
Companies in this article