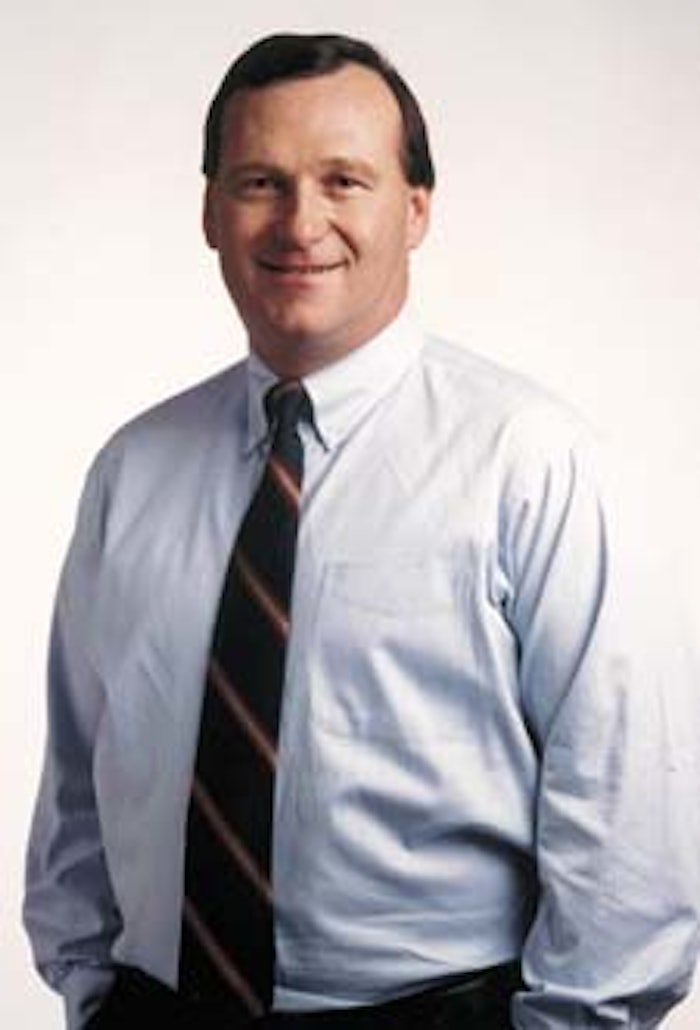 General Mills' top supply chain executive believes much of the current crop of online auctions, catalogs and e-marketplaces will potentially stifle financially beneficial supplier collaboration. He believes one exception is a site called Empriva (www.empriva.com), (formerly known as idmarket.com), which General Mills hopes will promote such collaboration to achieve even greater efficiencies through group buying and faster speed to market. Net Sourcing conducted this interview, edited for brevity, with Randy Darcy, GM's senior vice president, supply chain.
NS: Before we get into e-procurement, can you explain General Mills' philosophy of collaboration?
Darcy: We have found over the years that there is tremendous value in collaboration with our suppliers. For example, we worked with one of our corrugated suppliers and an [unrelated] U.S. beverage company that also used a similar corrugated box. We felt that if we pooled our demand to literally dedicate a specific corrugated line to our production and the beverage company's, we could create some synergy through efficiency and through scale. We saved significant dollars as a result.
NS: How does Web-based procurement affect such collaboration?
Darcy: As I look at some of the auctions and catalogs and consortium buying activities that are evolving now in the Net marketplaces, I have a real concern that they have a potential for eliminating this collaboration. When you think about how you would post your requirements online, it really eliminates the intimacy that you have with the individual suppliers. If this collaborative interaction is decreased, then you run the risk of not being able to find the innovative improvements that are so important to supply chain efficiency. [As a result,] some of these Net market technologies could be relatively short-lived.
NS: How do you intend to benefit by doing business through Empriva?
Darcy: This is an emerging deal for us, and we see two components. One, they have a fantastic tool that helps us really manage our packaging material specification and development activities. Take, for example, a display merchandising unit that you'd see in the grocery store, where we'd maybe display a Chex Mix promotion. Normally a brand manager or a marketing manager would decide they want to do such a promotion, and they'd ask for a display unit. Our graphics art people and packaging engineers would literally go to the drawing table and create a display. We'd send it to our packaging materials suppliers, have them bid on it, receive the bids, select one, and they would go build it.
This program that Empriva has, called the Sma/rt System, will allow us to do all that online and connect graphic arts with our packaging engineering with our suppliers and potentially maybe other alliance partners.
So the brand manager could actually call up the Web site and look at all of the displays that have been used in the last 14 months. He can pick one and immediately our suppliers can bid on that display.
That's one example for display units. We can do the same thing with any type of packaging. As our packaging R&D people begin to develop new package concepts, obviously they can use this system to spec it and figure out the ultimate pricing that would be involved.
The second component of Empriva is an exchange.
NS: Why choose Empriva vs. other exchanges?
Darcy: What attracted us to Empriva is it does have the tool through this Sma/rt System to enable you to collaborate [with other buyers for aggregate buying] around [standardized] package specifications.
Let's say there are three companies that want to try to buy cartons together with two suppliers. Specifications can be shared across the companies. So it really does give us a forum in which we can clearly understand the technical aspects of the changes that are going to be necessary in order for us to ultimately aggregate our buying of that particular product line.
As I look at the other Net marketplace tools, they have auction capability, catalog capability, they have the things that are necessary to create the transaction, but they don't have the tool that allows you to really be able to collaborate in terms of getting the specifications consistent and understood.
NS: This is an interesting twist, because this is really the first time I'm hearing about collaboration not only with suppliers, but potentially with competitors.
Darcy: Right. You'll collaborate with some competitors in some areas. And you'll certainly collaborate with other manufacturers that don't directly compete.
NS: So let's say you enter all your specs. How does a change toward a common-denominator package become initiated?
Darcy: The rules of engagement have yet to be defined. But idmarket.com will play a very critical role in that. They would tell us, for example, that on their system we are one of three manufacturers using similar materials. If all three could change their specification from point A to point B, then we could could really move forward with a common packaging spec for this particular material.
NS: Will competitors see your specs?
Darcy: We have the ability to say we do not want to have another cereal maker to see our packaging specs, but we're perfectly okay with a beverage company.
NS: What's the end goal?
Darcy: We're going to be measuring two things: efficiency savings and speed to market. We want to really see a dramatic difference in how fast we can execute. And sometimes, that's a lot more important than the actual cost savings.
NS: So if you don't save any money but you cut in half the time it takes to get to market, that's fine.
Darcy: Absolutely. There are many, many situations out there where it's very clear that first-to-market with a new product, new concept, new packaging, wins. It wins in a big way, and it's very difficult for the second into the marketplace to ever get close to them. And so the ability to cut speed to market in half, relative to the package development and implementation, is very powerful.
Companies in this article