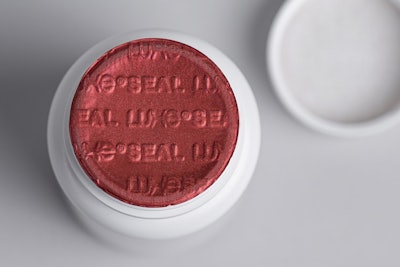 Using proprietary technology, Tri-Seal has been able to create an embossed induction seal liner that boosts both visual and tactile aesthetics. The latest addition to the Tri-Seal line is suited for a wide variety of products including over-the-counter pharmaceuticals, personal care, cosmetics, nutraceuticals and more.
"In today's demanding marketplace, brand owners continue to look for ways to differentiate their product. An embossed liner is a memorable way to promote the brand using a wide variety of colors and custom messaging options," said Brian Jacobi, vice president and general manager, Americas, Tri-Seal.
The Luxe seal two-piece embossed liner not only supports premium brand objects, but it also acts as a counterfeiting deterrent, as well as being tamper- and pilfer-resistant. The liners are compatible with polyethylene terephthalate, polyethylene, polypropylene, and glass containers.
Companies in this article