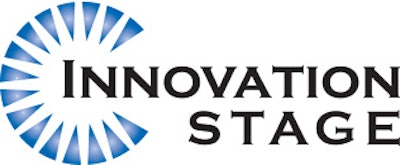 According to Wodar, eight million metric tons of plastic enter our oceans each year, and consumers and NGOs are pushing for action to decrease packaging waste. He points out that only 7-10% of plastic bottles are currently recycled.
The move from single-use plastics to a more sustainable circular economy is on - creating a demand for recyclable materials - but there are issues with collection and recycling not being globally optimized, particularly in some emerging markets.
Although plastics serve a great purpose, said Wodar, we need to seek alternative materials such as plant-based or biodegradable plastics. Glass and aluminum are making a comeback in some instances, for the ability to refill and reuse.
Wodar showed how the traditional packaging value chain includes raw materials that travel to packaging suppliers and brand manufacturing plants, to warehouse distribution centers through distribution, and finally, to homes. And with the advent of ecommerce, packaging is going through 4-5 more touches during distribution, and must be able to withstand that added process.
"Most innovations happen in a silo in different areas of the value chain," said Wodar, "and the connectivity between areas is not always ideal." Raw materials have the most potential for transformation, he states, with next-generation materials such as plant-based or biodegradable materials creating new uses and new ways to recycle.
New technology is assisting with the formation of innovative, more sustainable packaging materials, such as chemical modeling tools that give chemists and R&D professionals a way to look at and simulate this "next-gen capability."
Wodar said "Through machine learning and artificial intelligence, we can have machines learn what are more productive and prosperous type of materials." Automated drop tests, tip-over tests and dynamic fluid tests tell how the product will perform if it's dropped or stacked in a warehouse. This technology is also being used to light-weight and take material out of the packaging so that it is more cost-effective and sustainable.
Wodar showed how a 3D experience simulation model would include a material virtual model to packaging simulation, packaging systems simulation to transportation simulation and finally consumer experience.
One example Wodar gave was of a client needing to reduce the amount of material used in beverage containers while keeping them strong and cost-effective to produce. By implementing the 3D experience platform to analyze and test packaging options, they were able to help engineers identify strain areas and potential failure points, leading to lightweight, optimized designs.
Companies in this article