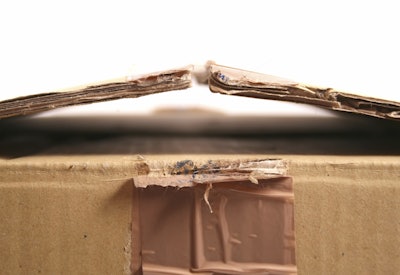 The fight against counterfeit medicines continued with the release of a plan by the European Medicines Agency (EMA) and the European Commission (EC) as part of the EU Falsified Medicines Directive (FMD). The regulation stipulates that manufacturers must include a unique identifier (a 2-dimensional barcode) and an anti-tampering device on most prescription medicines within three years, by February 9, 2019.
While serialization has taken a lot of the spotlight in recent years, tamper-proofing measures cannot be overlooked. A tamper verification device, required by the FMD, allows people to verify if the outer package has been manipulated. But the directive does not give specific guidance for tamper verification.
At present, no document tells companies how to define their tamper-proofing feature and verify that it works. Without regulatory specifications, how will manufacturers ensure they comply?
The answer lies in European Standard EN 16679, "Tamper Verification Features for Medicinal Product Packaging." Dieter Mößner, Technical Services Manager at Carl Edelmann GmbH and Chairman of the Packaging Standards Committee NAVp at the German Institute for Standardization, DIN, explains that the concise 18-page standard provides guidance for the application of tamper verification features that protect products to the point of dispense.
When regulators ask companies how they are complying with the vague, top-level requirement, companies following the standard will able to state that they comply with EN 16679, similar to the way companies cite EN 15823 for Braille regulations. Mößner notes that this is a voluntary standard, but that it becomes the de facto standard because nothing else exists to define these requirements.
Though some new standards are met with concern, EN 16679 is a helpful guideline. Companies will have to meet tamper-proofing requirements anyway, so this helps to define and standardize practices while letting manufacturers choose what works for them. Ultimately, EN 16679 is a standard that works in any country that will help to reduce costs and complexity.
As other countries outside the EU, including the United Arab Emirates, are considering adding similar safety regulations along with existing serialization laws, Mößner explains that it's logical for the EU standard to become an international standard.