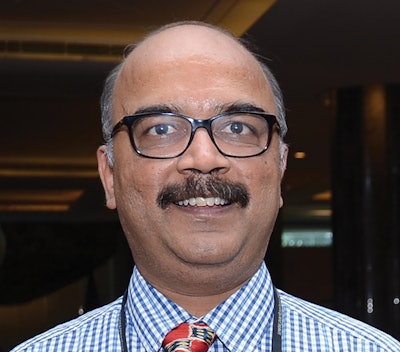 But if there is one industry that plays a unique role by way of both creation of wealth through a wide range of manufacturing activities and also by way of preserving the value created by many other industries, it is packaging.
Apart from the huge value addition and employment involved in these activities, packaging has been serving various economies by helping preservation of the quality and lengthening the shelf life of innumerable products. These products range from milk and biscuits, to drugs and medicines, to processed and semi-processed foods, to fruits and vegetables, to edible oils, to electronic goods. In addition, packaging protects domestic appliances, industrial machinery, and other hardware while in transportation.
But let's focus on India, which is witnessing a boom in retail and has been ranked among the top 30 emerging markets for retail across the globe. An Indian government announcement of 100% FDI (Foreign Direct Investment) has created positive sentiment in the retail sector, leading to emerging opportunities. Increasingly in India, packaging is serving not only the purpose of product preservation, it also is influencing buying decisions in retail stores. Much like in the U.S. and elsewhere, packaging is now acting as the "silent salesman."
The current Indian retail market is estimated at $500 billion, with a 20% growth rate, dominated by small shops and stores. The organized segment accounts for 8% of the total retail landscape (Source: Retailers Association of India). With this growth rate, India's retail market is expected to reach $850 billion by 2015.
In India, the industry follows three standards for a product: "on pack," "in pack," and "in use." On pack refers to packaging aesthetics and compliance to legal requirements. Consumers need to be attracted first to the pack. Only then will the product get a chance to be picked up from shelf for testing in-pack and in-use properties.
Considering this basic rule of thumb, companies are now investing in designing attractive, consumer-friendly packaging for their retail products in India. Studies show that packaging for consumers in India can increase customer satisfaction, improve visibility on shelf, and set a product apart from its competition.
The key role of shopper's marketing thus becomes: Attraction >>>> Interaction >>>> Transaction.
Primary packs are designed in unique ways to create an impact on shelf. Recently, the Indian marketplace has begun seeing previously unavailable types of packaging on its store shelves. Here are some examples: technology that illuminates package graphics once the pack is touched by a customer, profile-shaped perfume packs that immediately relate to the target customer, a shampoo bottle shaped like a beer bottle that immediately gives an idea on product variant, soup packaging that can be formed as a serving container, display cartons for combination packs of perfumes wherein color effect gives an idea of the product, and a honey bottle that gives high shelf appeal.
Another area where packaging acts as the salesman in India is "brand identity." Recent examples seen include: Same colors of primary pack gains consumer attention when products are stacked together on a shelf; similar color, shape, design and text give brand identity to the product; a flag tag that may be used for adding product detail or any message for the customer; and a surface cleaner bottle with a label tag that allows the customer to sniff and feel the product and package.
The fragrance of product
Targeting Indian retail stores, one can see increased usage of POP (point of purchase) and dispensers for various brands that immediately gain consumer attention, thereby leading to product pick-up. Companies follow various innovative trends, such as hang dispensers, perforated dispensers, multi-cavity POP, profile dispensers, sleeve hangers, 3D graphics, and pull-string dispensers.
These devices not only attract consumer attention but also give products a competitive edge while also making it easier to search for products. In essence, innovative packs interact with the customer.
These examples all say, "If you get noticed, only then you will be picked up." Luckily, companies have accepted this fact. Beyond retail stores, packaging is also beginning to change the online shopping world in India. E-commerce giants are exploring innovative solutions to make their secondary packs lighter in weight to optimize shipping costs. New materials, new designs, and creative thinking are sinking roots deep in the online world.
Standing today in a retail store in India, we all can witness these changes as consumers and validate how packaging has transformed the retail scenario. It's among the reasons why I love packaging.
About the Author: Sandeep Goyal, CPP, is Founder & CEO of Sanex Packaging Connections Pvt., Ltd. in Gurgaon, India. For more information on IoPP, visit www.iopp.org.