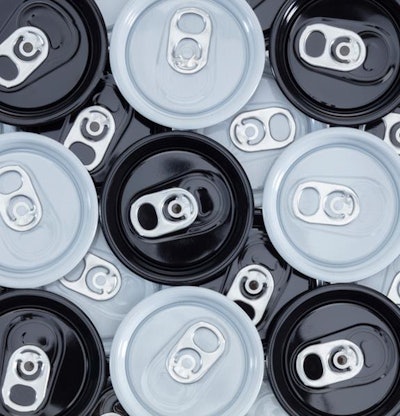 ThePackHub
Despite the growth of online, the importance of creating impactful and noticeable packaging continues to create a point of difference. The packs have a role to get noticed on shelf as well as engage and delight in the consumer's hand.
Learn more about ThePackHub's Innovation Zone here.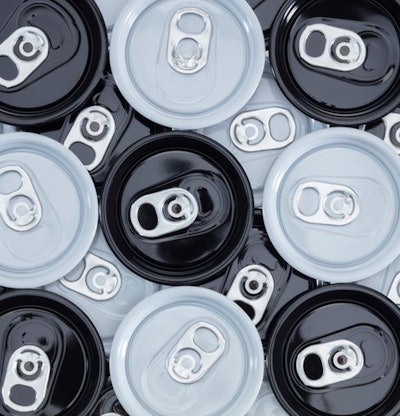 Can Maker Novelis to Replace Traditional Varnish with Laminated Film
Novelis Inc., the world's largest aluminum recycler and manufacturer of beverage can sheet, announced that the company is launching new laminated aluminum surfaces for beverage can ends. Novelis says that this innovative application improves beverage container appearance, increases production process efficiencies and will apparently lower CO2 emissions for European beverage brands and can makers. Colored aluminum beverage can ends, especially black, are popular for new beverage products and energy drinks. However, producing lacquered, black ends also poses challenges regarding color stability and can makers' production processes. At Novelis' Göttingen site in Germany, which specializes in rolled aluminum surface finishing, the laminating film is applied by a combination of pressure and heat. For beverage can makers, adoption of the laminated sheet is simple, as the production of laminated ends does not require any can line retooling. In fact, it requires less cleaning, leading to increased productivity.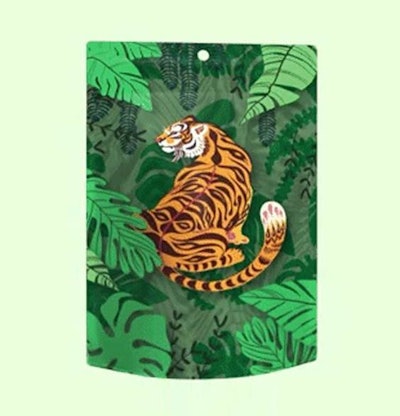 Printpack and Fathom Optics Launch Flexible Pouch with Hologram-Like Features
Flexible packaging company Printpack have partnered with optical effects company Fathom Optics to create what they say is the first hologram-like 3D pouch produced on a wide web flexographic press. Although only using standard ink and equipment, Fathom's software creates 'next-level' optically-varying features with the illusion of motion and depth, much like a hologram, the companies claim. Printpack has used Fathom's software to create a holographic, jungle-themed pouch. The optical print effects make it appear as if a tiger is coming through the surrounding jungle leaves. Designed to stand out on a crowded shelf, this premium package, with motion effects, is reported to give consumers a truly mesmerizing and interactive experience. The companies believe this visually arresting printing technique is perfect for everything from pet treats to confectionery, giving a unique boost to specialty promotions.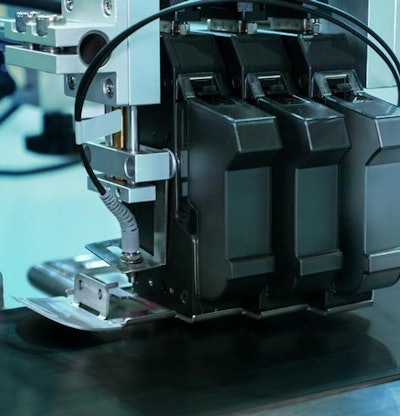 Velox's New Approach to Digital Printing Might Disrupt the Pack Decoration Market
Israel-based Velox Digital has announced the launch of what they say is a new 'high-quality' DTS (direct-to-shape) digital printing technology for extruded and laminated packaging. With its latest ink technology innovation, Micro-Pixel Drop Shape Control, this new technology, which is part of the Velox IDS-PT Series –aims to provide high ink efficiency alongside photorealistic accuracy in images, fine graphic elements, and ultra-sharp text and lines. Each drop is said to be regulated as it hits the substrate to enable the same volume to spread and cover large areas while enabling drop diameters that are up to 60% smaller than previous Velox ink technology. It is also suggested that the development combines the benefits of flexo, screen, and dry offset printing into one machine. Other perks are said to include wide color gamut, high adhesion and abrasion resistance, and substrate and surface-agnostic performance.
Learn more about ThePackHub's Innovation Zone here.