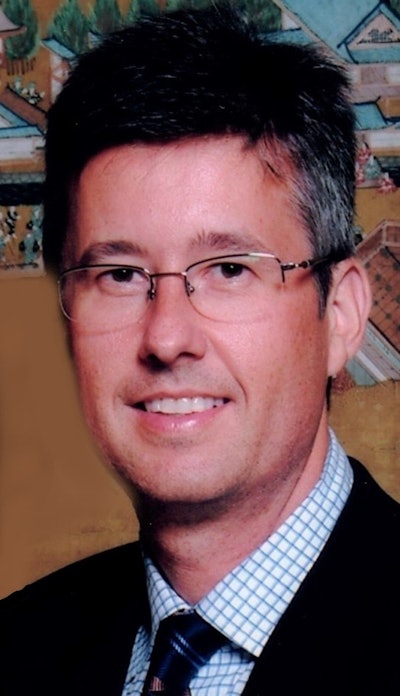 It is time for the packaging industry to respond to the challenge of packaging waste and pollution, said Ray Wodar, Global Industry Business Consultant at Dassault Systemes, in his PACK EXPO Las Vegas Innovation Stage online presentation.

Single use product packaging is often plastic, said Wodar, and its growing use is causing global environmental and social issues. The life cycle of plastic and other forms of waste are causing negative impact from extrication of raw materials to disposal, and current recycling systems can't handle the amount of waste being created.
According to the Ellen MacArthur Foundation, "Only 9% of plastic produced since the 1950s has been recycled, and only very limited types of plastic can be recycled in an economical way," said Wodar. Fourteen percent of plastic packaging is collected for recycling globally, one-third ends up in the environment, and more than half is landfilled or incinerated.
Another factor is e-commerce, which has rapidly accelerated during the pandemic with 10 years of growth in three months' time. "The online shopping train was really already leaving the station, but it's converted into a bullet train," said Wodar. Coupled with more sophisticated consumer demands like personalization, quality, sensitivity to the environment, and a hybrid work model, e-commerce has converged with sustainability for a "perfect storm of sorts," said Wodar. "As we demand products coming from digital stores, at the same time, we demand that we do something about the packaging waste."
"This is really a call to industry for new innovation," continued Wodar, "Innovative reuse models can tap into these shifting preferences, delivering better looking, more functional packaging." Other business models like direct-to-consumer may be the go-to model in the future, and how tertiary packaging is developed and maintained will be critical going forward.
---
---
An economic model that has support from all levels of government, including brands, suppliers, and consumers is necessary and, said Wodar, "To solve the packaging waste and pollution crisis, a comprehensive circular economy approach is required. We must eliminate the packaging we don't need, innovate to ensure all the packaging we do need is reusable, recyclable, or compostable, and circulate all the packaging we use, keep it in the economy and out of the environment."
What is the solution? Wodar suggests that utilizing virtual twin in packaging design will allow the industry to achieve a more sustainable future by leveraging virtual worlds and simulating and evaluating impacts before producing the product itself. Running a parallel concept, design, and material selection, will provide a complete interactive end-to-end experience for the designer. Automating the design optimization to fit requirements for size and weight also allows simulated testing with virtual packaging. "This allows you to understand the dynamics of the material selection in concert with sustainability, really a life cycle analysis of packaging scenarios to optimize sustainable goals, may it be carbon footprint or post-consumer waste," said Wodar.
An added advantage is providing secondary and tertiary packaging interaction with the primary package, providing many different types of scenarios, different optimization routines, and different packaging configurations.
Every part of the value chain, from material selection, design efficiency, lower cost of shipping, new business models, and services provided to OEM clients, can benefit from virtual twin technology, offers Wodar. Selecting material combinations with higher recyclability, biodegradability, and durability is key, as is identifying materials sourcing and availability before and after consumer use, and then understanding how material decisions impact quality, cost, performance, and sustainability.
He finished by saying, "We can plan production to optimize sustainable production goals. We can then virtually plan precise cargo placement to optimize space in truckloads. We can explore and validate plans to process and to minimize carbon footprint. We can map out reverse logistics plans and delivery scenarios. We can then ultimately understand the regional recycling practices consumers will use. We can eliminate consumer confusion with post-consumption guidance. We can enable consumers to play their critical role in the circular economy."
To see this presentation on-demand, click here.
Editor's Note: The live presentation at PACK EXPO on Monday was presented by Dave McLean, Director of Industry Sales Strategy at Dassault Systemes

Companies in this article