Despite the growth of online shopping, the importance of creating impactful and noticeable packaging continues to create a point of difference. The packs have a role to get noticed on shelf as well as engage and delight in the consumer's hand.
Despite the shift to online purchases, packaging that can get noticed continues to come to our attention. The importance of standing out on supermarket shelves or even in kitchen cupboards cannot be understated.
Also, creating an impact in the hands of consumers is important. A challenge for brands and retailers is to deliver pack finishes and decorations that meet the need to be sustainable.
Handcraft Personalized Perfumes Now Available in Refillable Format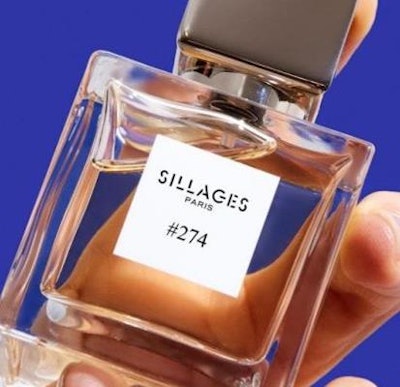 Sillages Paris is a French designer perfume brand launched around five years ago, whose point of difference is that they handcraft personalized perfumes. They have now announced the launch of a sustainable bottle, which is refillable. The neck of the bottle is fitted with a screw ring that enables the consumer to remove the pump mechanism. The bottle can then be refilled via a 100ml recyclable aluminum bottle, which is also supplied with a funnel to aid filling. The 50ml glass bottle is supplied by Stoelzle Manières Parfumerie, who have supplied Sillages with bottles since their formation. It is made of a combination of 46.5% PCR (post-consumer recycled) and PIR (post-industrial recycled) glass. Decoration is kept to a minimum, with just an engraved signature to the base of the bottle, and a small, simple white label with black text.
Scottish Brand Uses Aluminum Cans for Coffee Beans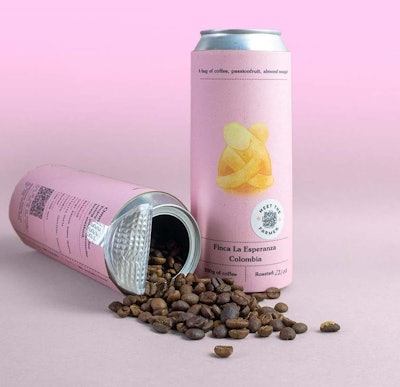 ThePackHub's Innovation Zone has been documenting several occurrences of aluminum drink cans being used for products outside of the beverage industry. One example of a brand doing this is a new innovation from Manifesto Coffee, based in Perth, Scotland. The innovation centers around the typical waste generated from coffee, and how the founder of Manifesto disliked the lack of perceived sustainability created. The brand has launched coffee beans in drinks cans, allowing coffee packaging to be fully recycled as well as creating a distinctive point of difference in store.
Unique Glass Jar Stands Out to Customers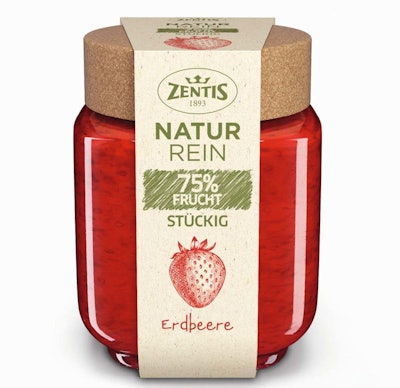 German confectionery manufacturer Zentis has created a new distinctive pack format. The square jar which has rounded edges is designed to encourage reuse. The packaging includes a characteristic cork lid that is re-attachable; it fits in to the top of the jar and creates a vacuum seal. The jar is made of glass with a cork lid and paper label, easily separable for recycling. The purpose of the innovation was to reinforce the unique visual aesthetic of the brand, standing out among other products and engaging customers through the encouragement of reusability.
Learn more about ThePackHub's Innovation Zone here.

Companies in this article