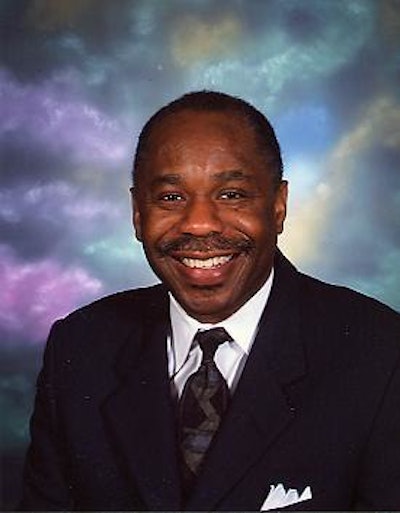 The traditional role of corrugated boxes (i.e. shippers), for example, has been tertiary—protecting contents up to final destination, then getting unloaded and disposed of or recycled. Within that role, there has been minimal need for the communication function and no need for shelf-impact.
More recently, and increasingly, corrugated is being used as primary and secondary packaging. In that capacity, corrugated requires aesthetics that meet the demands and challenges of self-service retailing, including e-commerce. Automatically, printing enters the discussion; however, corrugated board is not the ideal substrate for direct printing, at least not for those printing methods that yield high-resolution, photo-faithful results.
Single-face lamination, which consists of a bottom liner and a medium flute, is a proven answer. A top liner is printed prior to being laminated to the single-face, completing the liner-medium-liner structure of single-wall (also called double-face) corrugated board.
Regarding the choice of printing methods, lithography (which utilizes printing plates, along with the principle that oil and water don't mix) can produce come-hither graphics that invite consumer inspection, facilitate consumer recognition for repeat purchases, and even trigger impulse purchases. The printed surface can be embellished with coatings, for either a glossy or matte finish. For added boldness, there's hot-stamping (aka foil-stamping), embossing, and other special effects.
Single-face lamination, as primary packaging, is used for a sweeping diversity of products, including food & beverage (especially club store varieties), cell phones, computers and accessories, other electronics, pet products, toys & games, automotive items, kitchen appliances, and power tools. Such a list requires packaging that's versatile not only vis-à-vis graphic design, but also structural design. Examples of the latter include features such as opening flaps, automatic bottoms, cut-out sections, perforated sections, and customized shapes.
Single-face lamination as secondary packaging includes retail-ready packaging, beverage carriers, and multi-packs, just to name a few examples. As for e-commerce, consider those monthly-subscription gift boxes containing product samples. The packaging's appearance needs to reflect the consumer's anticipation of there being something "special" inside. High-end categories, e.g. cosmetics and fragrances, justify high-end boxes, with the boxes' exteriors and interiors serving as canvases.
Single-face lamination should not be confused with the lamination of a litho-printed sheet onto finished corrugated board. There, the structure consists of four components: bottom layer, medium, top layer, and printed sheet. The printed sheet usually is centered on the corrugated board, set in from the board's edges, and framed by bare areas. The color of those areas will be brown (natural kraft). If that's too plain, an alternative is a bleached top layer. Then too, depending on the product and its intended aura, natural kraft could be the better choice.
If, instead of being centered, a litho-printed sheet is positioned to wrap around a corner, the sheet tends to crack along that location for lack of tensile properties. The tendency can be reduced by printing the sheet, film laminating it, and then applying the sheet to the corrugated board.
As a parting comparison, litho-printed sheet and single-face lamination exert differently on the operations that produce the blanks, those operations being cutting, gluing, and folding. Because single-face lamination covers the entire board, it provides better guide-edges.
Single-face lamination is an alternative to some applications that utilize paperboard cartons (folding and other styles), particularly when those paperboard cartons are of the thicker profiles and/or comprised of the pricier papers (e.g. solid-bleach sulfate).
When the competition is the thinner paperboard cartons, single-face lamination still can be an alternative, with the use of the so-called micro-flutes. As do all flutes, the micros are designated by a single letter, namely, E, F, and N, in that order of descending size. Micro-flute corrugated board has sustainability credentials, since it uses less material than boards of the bigger flutes. Brand-owners, however, only should go as "micro" as needed, commensurate with product-protection requirements. A related consideration is that the sturdier feel of corrugated can be reassuring to consumers.
Single-face lamination, in the form of a completed package, is the result of the combined contributions of various parties. The possible rollcall includes mills, printers, converters, and contract packagers. The relevance to the brand owner is one of quality assurance, especially regarding the detection, investigation, and correction of defects. The very nature of a given defect can point to a particular party as the most likely source.
Savvy brand-owners know that, from a packaging perspective, it's not enough to just show up but to show out. It behooves those brand-owners to consider whether single-face laminated packaging holds prospects for them. If the answer is, yes, the decision becomes which of the myriad options best serves.