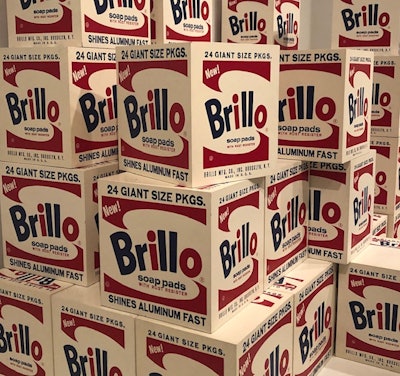 I know, I know, "okay boomer." Sixty-years-old, I have worked in publishing in the packaging space my entire career, and I am keenly aware of artist Andy Warhol's impact on the art world when he was inspired to produce works featuring iconic brands like Campbell Soup, Brillo and Coca Cola.
But a recent trip to a major Warhol exhibit at Chicago's Art Institute revealed that Warhol's work with brands was a major breakthrough yet represents a very small slice of his life's work.
Warhol started out in the 50s as a commercial artist churning out notable newspaper ads for shoes. But in 1962 his fascination with supermarkets, branding and packaging graphics "drew a link between commercial package design and contemporary minimalist art."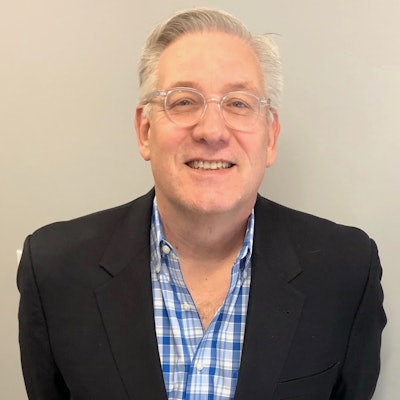 Sure, he made the Campbell's soup can a cultural icon. But he also worked with Del Monte Peaches, Kellogg's Corn Flakes, Heinz Ketchup, Mott's Apple Juice and Coca-Cola.
In 1964 he produced a sculpture using Brillo packaging. It is notable that Warhol also drew inspiration from CPG processing and packaging lines creating a factory to produce these works creating screenprints he then painted over. The repetitive nature of his brand works also reflects shelf store displays of mass-produced products.
More Packaging Design: 2020 Color Trends, Nostalgic skincare package, Mars-Wrigley and the NFL
You've got to admit that Warhol had an instinctive sense for choosing winning brands that were already iconic in the early 60s and have stood the test of time now 60 years later!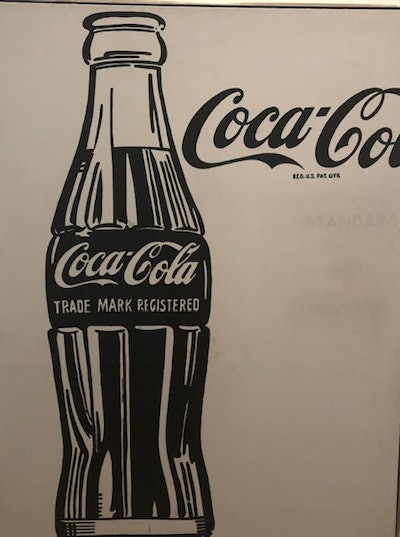 Much has been written about Warhol, some claiming the focus on packaging was a negative jab at the exploding consumer culture and mass production. But when asked why he chose a soup can, he answered, "I used to have the same lunch every day for 20 years."
Of Coca-Cola, Warhol said, "You can be watching TV and see Coca-Cola, and you know that the President drinks Coke, Liz Taylor drinks Coke, and just think, you can drink Coke too."
Warhol's work shifted from iconic brands to iconic celebrities, then to a fascination with violence and disasters, and finally to the abstract.
But for a brief moment in time, Warhol recognized the impact these brands had on our lives, and created cultural shrines to the graphic artists, packaging professionals, and brand marketing teams of the 40s and 50s.
Need some inspiration for your brand's packaging? Plan a trip to Philadelphia March 3-5 and visit PACK EXPO East.