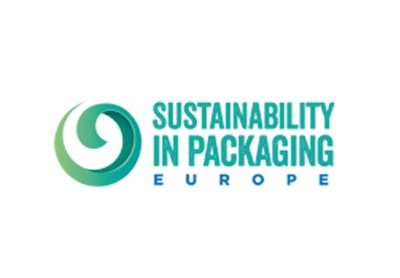 First in a series of articles featuring "live" coverage of Sustainability in Packaging, Europe 2017, conference in Barcelona.
"Plastic is everywhere, we know that," said Werner Bosmans, Coordinator Plastics Strategy of European Commission, DG Environment. Bosmans painted a bleak picture for attendees in Barcelona at "Sustainability In Packaging Europe 2017," hosted by Smithers Pira.
"Today we have 20-percent more plastic than we did a half century ago," Bosmans continued. "What is amazing is the growth still to come—an 80-fold increase in less than a century. Exponential growth from 314 million tons in 2014 to 1,200 million tons in 2050."
According to Bosmans, in the EU, plastic packaging is the most important sector and accounts for 40% of production. The EU has a much better record of dealing with plastic waste than the U.S., with 30% of collected plastics recycled, 39% incinerated, and 31% landfilled. "The problem is that plastic is far too valuable a resource to be burned or buried," he said. "There are also a lot of different kinds of plastics, and many need an individual solution."
Biomass has some potential in Europe. "But we cannot make the same mistakes, they are not a solution for everything," Bosmans said. "They can help, and it is a growing category."
Those traveling to Africa report seeing plastic waste everywhere. But the ocean is the real, most visible problem. "Thirteen million tons of plastic waste end up in the ocean every year, mostly in Southeast Asia. We need to stop plastics from entering the sea, then clean up our oceans. And with most sinking to the bottom, it won't be an easy clean up," Bosmans said.
Microplastics, those intentionally added to products, as well as those generated during the life cycle of a product, are a particular problem posing a threat to both humans and animals.
Biodegradability is also not a simple solution. "Markings on packages often confuse consumers, and you end up with normal plastic entering the organic waste stream," Bosmans said.
"Single-use plastics are cheap and disposable, but they are no longer viable," he added. "Plastic cotton swabs, for instance, found all over beaches in Europe, are made with paper or wood in other parts of the globe. Sometimes plastic is not the best solution.
"Design is the first step. Before you develop a product or a package, you have to take into account substances of concern that complicate recycling. Appearances, for instance, which are vital in the role packaging plays for a brand, don't matter for insulation inside your walls.
"There is a key role here for innovation and investment. If Europe gets it right, the world will follow."
Bosmans outlined the Eurpean Commission's plans to increase recycling and reduce leakage into the environment. "Linear plastic is out," he said. "Circular is in."