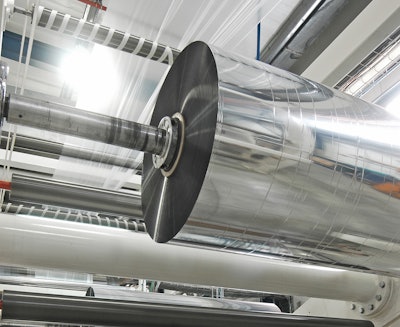 Organic and natural food and beverage products packed in bag-in-box and intermediate bulk containers (IBCs) can now improve shelf life with precision engineered bags and fitments from Aran U.S.A., part of the Aran Group.
As consumer preference for wellness and "clean" food grows, there's a significant need for packaging that can shield preservative-free liquid products from spoilage—especially in bulk formats from one quart to 350 gallons, or more.
Aran provides a range of solutions from advanced barrier film structures, special filling and dispensing fitments, and high performance aseptic bag technologies. The company's liquid packaging technologies allow for nearly 100% extraction of contents so that food waste is virtually eliminated.
To help processors and packagers achieve the best engineered shelf life solution for their liquid food products, Aran offers a three-step Brand Protection Assessment Process. The first step is a thorough review of the current or future application requirements: including nutritional sensitivity to light, oxygen, and other agents; aggressiveness of product chemistry; anticipated temperature, conditions; distribution and transportation logistics, formats and time frame; and rigors and convenience of end-use. Second, the Aran team reviews options in film, oxygen scavengers, dispensing, bulk formats, and proprietary technologies. And third, Aran presents recommendations that support shelf-life requirements, user convenience, transportation efficiencies, improved sustainability scores and reductions in total systems costs.
Value-added capabilities support Aran's improved shelf life solutions including AranFlex, an advanced thermal lamination technology, which ensures precision layer adhesion by heat without the use of adhesives or solvents. Film structures formed by this process ensure uniform control of barrier properties and optimum gauge control to provide the right dimensions necessary to shield perishable products. This process creates films with excellent Environmental Stress Crack Resistance (ESCR), which prevents products from being compromised by flex-cracking during transportation and distribution.
Companies in this article