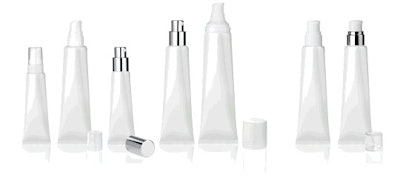 The SP343 offers a wide range of finishes and actuator designs, and the ability to handle a wide range of viscosities. The Nea's 100% neutrality provides additional protection for delicate formulations; and its high suction rate and soft actuation handles even the highest viscosities.
The NEA pump is available now in 25mm and 30mm diameter pumps. The SP343 pump comes in 25, 30, and 35mm diameters with filling capacities from 15ml to 125ml.
The dispensers are designed for easy filling on high speed, standard tubes lines.
Companies in this article