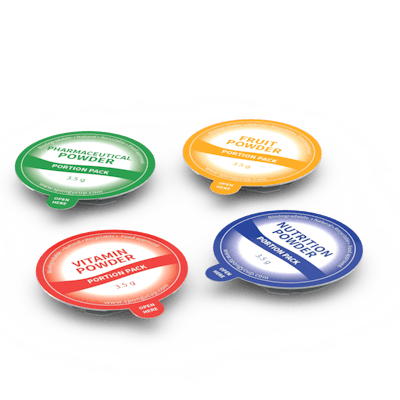 "Spongy" is a new portion cup concept for moisture sensitive powders, tablets or granules.
The thermoformed material is made of the remains from the potato industry. This natural recyclable material is suitable for food packaging with the approval of the Belgium IBE-BVI Institute.
The concept is suitable for virtually any serving powder, tablets, and granules that have to stay dry, such as vitamins, fruit, pharmaceuticals, candy, cosmetics, herbs, or seeds.