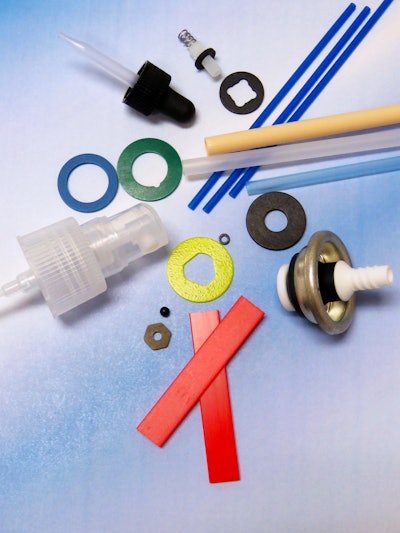 Tekni-Plex, Inc. has been operating under the Action Technology brand for the past 40 years, and under the American Gasket and Rubber (AGR) brand for more than 70 years.
"We know that AGR has an excellent reputation and a long-standing history. However, because we serve a growing global customer base, we felt that it was important to make it easier to do business with us, regardless of geographic location. Going forward, Action Technology will represent the 'go to' brand worldwide for dispensing component solutions," says Jim Carosella, vice president, general manager for Action Technology in the U.S.
Action Technology is a provider of punched and molded rubber and plastic gaskets, as well as wound and precut dip tubing, for aerosol and pump dispensing products.The company sells billions of punched rubber and plastic gaskets annually. Its components are used to dispense food/beverage, pharmaceutical, personal care, industrial and household products.
Action Technology has five manufacturing facilities in the U.S., Belgium, Italy, and China, and a contract manufacturing location in Argentina.
"Our international production capability means that brand owners—and ultimately consumers—can benefit from consistent dispensing performance regardless of geographic location. This is of particular benefit to those multinational brands that market their products in many different countries and regions and want the advantage of working with a supplier that can dual-source products," Carosella says.
Companies in this article