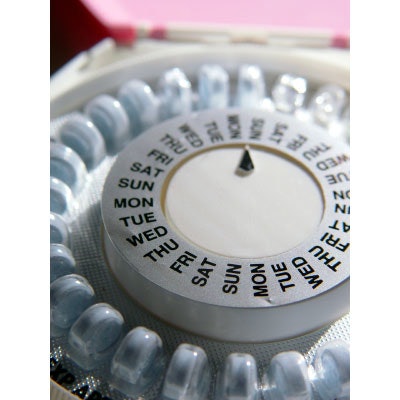 On Sept. 16, the U.S. Food and Drug Administration's Web site reported, "Qualitest Pharmaceuticals issued a nationwide, retail-level recall of multiple lots of oral contraceptives because a packaging error may result in the daily regimen for these products being incorrect and could leave women without adequate contraception, and at risk for unintended pregnancy. Select blisters were rotated 180 degrees within the card, reversing the weekly tablet orientation and making the lot number and expiry date no longer visible."
The agency said, "These packaging defects do not pose any immediate health risks. Pharmacies are being instructed to contact consumers who have received affected product."
As for a recommendation, the FDA Web site said, "Consumers exposed to affected packaging should begin using a non-hormonal form of contraception immediately and consult their health care provider or pharmacist. Consumers who have affected products should contact Qualitest for information or to arrange return of any affected product.
"Healthcare professionals and patients are encouraged to report adverse events or side effects related to the use of these products to the FDA's MedWatch Safety Information and Adverse Event Reporting Program:
• Complete and submit the report online: www.fda.gov/MedWatch/report.htm
• Download form or call 1-800-332-1088 to request a reporting form, then complete and return to the address on the pre-addressed form, or submit by fax to 1-800-FDA-0178."
Huntsville, AL-based Qualitest Pharmaceuticals focuses on "researching, manufacturing, and delivering affordable, high-quality generic pharmaceuticals," according to its Web site.
ABC News/Health's online report noted, "The voluntary recall affects eight kinds of birth-control pills--including a variety of generic brands such as Cyclafem, Emoquette, Gildess, Orsythia, Previfem and Tri-Previfem--and an estimated 1.4 million packs of pills that started getting shipped out last year. Qualitest said the error caused the weekly tablet orientation to be reversed and obscured the pills' lot numbers and expiration dates on certain packages. None of the recalled pills has expired."
Editor's note: The photo used in this story is for illustrative purposes only and is not meant to represent the Qualitest product or packaging.