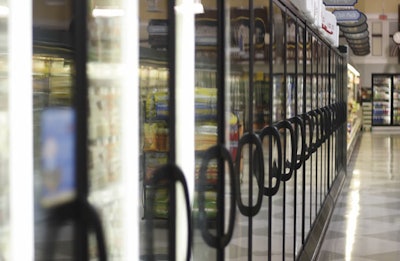 The study, commissioned by MeadWestvaco Corp., analyzed a range of frozen packaged foods and showed that the majority of shoppers will not buy a product if the package is damaged. Research found that 75% of shoppers in the study pushed a damaged package aside in search of an undamaged one.
The study also revealed that shoppers' trust in a product or brand declines steeply when the package is damaged.
• Up to 55% of shoppers discarded the brand, and 36% opted to purchase another brand.
• If a product's slightly damaged package is the last one on the shelf, 45% of shoppers will leave the brand and 29% will purchase another brand.
• Perception of a product as a "brand you trust" dropped from 73% to 41% when packages were even slightly damaged.
• 25% of the most brand-loyal shoppers question the safety of the product when the package is damaged.
Related research also identified a significant relationship between the quality of the packaging material and the likelihood of a package to sustain damage. A study completed by Genco in July 2009 assessing damage frequency for more than 28,000 frozen-food packages indicates that shoppers are up to four times more likely to encounter damaged packages when inferior materials are used.
The study found that compromised compression strength of paperboard material, for example, could contribute to damaged packaging.
Mike Stuckey, marketing director, MWV Food Packaging, says brand marketers should give packaging the same consideration in quality of materials, design, and construction as they do with the quality of their products.
"When making a purchasing decision, the consumer's major point of interaction is with the package, which affects consumers' perception and helps to enhance consumer loyalty," Stuckey adds.