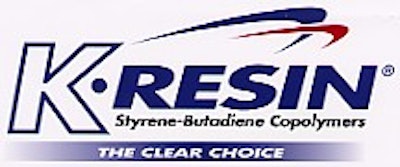 "This is just the first step to our new global growth program," says David Morgan, K-Resin SBC general manager. "We'll be making many announcements in the near future including several new products currently in the developmental stages."
K-Resin SBC is used in packaging medical devices, toys and other consumer-goods applications.
For more information, visit www.k-resin.com.
Companies in this article