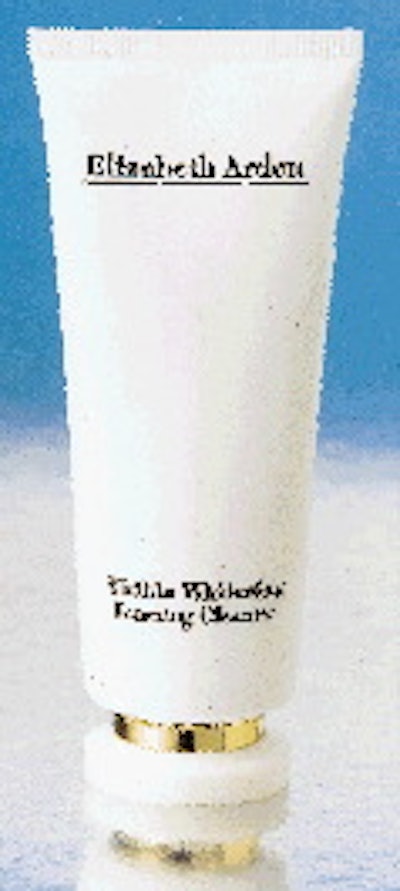 The new product, launched in January '98, is part of a line designed to whiten the skin tone.
"That's foreign to us here, but in the Asian market, it's very prestigious to have lighter skin," says Lisa Richter-Flaig, senior manager, marketing and supply chains operations at the New York-based company.
Michelle Nahum, an in-house senior designer, designed the package that recently earned "Plastic Tube of the Year" recognition from the Tube Council of North America. Supplied by Tubed Products (Easthampton, MA), the tube is made of high-density polyethylene coextruded with an outer layer of polypropylene. Tubed Products calls the tube "Softtouch" because of its seude-like, matte finish, which Richter-Flaig says gives the tube "grip." The tube is offset-printed in one color.
The twist-off cap from Nadel Industries (Port Chester, NY) is injection-molded PP with gold metal eyelet ring from Risdon Corp. (Naugatuck, CT).
Richter-Flaig says the tube is selling well despite economic problems in Asia. "I think it has an appeal because it's very clean, and it's simple but sleek. If you look competitively at what's selling in the Asian market, this [design] is what it's all about," she says.
Companies in this article