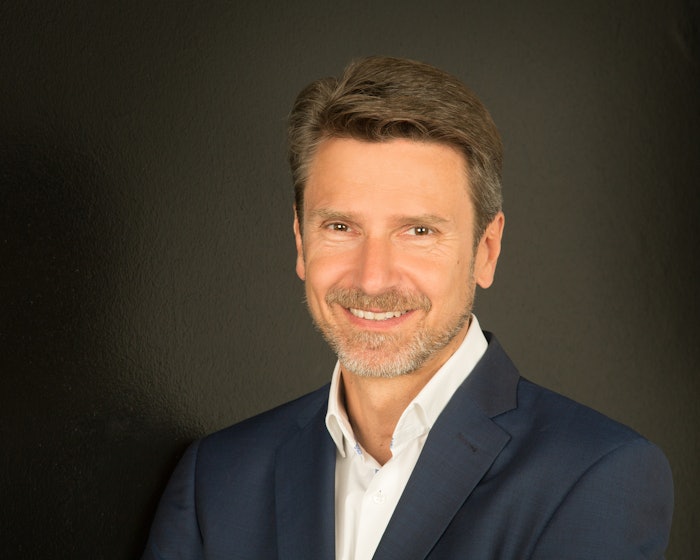 Horst Bittermann, President of Pro Carton, the European association for the promotion of cartons for packaging, shares insights on cartons' sustainability advantages, their use for e-commerce, and new barrier and coating technologies for cartons.
Packaging World:
Sustainability clearly plays an important role in your organization. The Pro Carton European Consumer Packaging Perceptions Study states that the majority of consumers surveyed are willing to pay more for more sustainable packaging. However, it's been shown through various research studies that while consumers say they are willing to pay more, their actions don't always follow. What are your thoughts on this?
Horst Bittermann:
Pro Carton's independently-conducted study polled 7,000 consumers across seven countries: France, Germany, Italy, Poland, Spain, Turkey, and the U.K. According to the study, 77% of consumers said they would pay more for products that had more environmentally-friendly packaging, and almost half, 47%, said they'd be prepared to spend more than 5%.
Of course, shoppers are always mindful of how they spend their hard-earned cash, and sometimes financial reality must take the place of environmental aspiration. However, it's clear that media focus on environmental issues is forcing a change in the consumer psyche. That's why we're seeing retailers and brands from all ends of the spectrum—from the discounters to premium labels—embracing sustainability. The fact that shoppers are tuned in to sustainability issues will help force a change in mindset of both retailers and brands.
How directly does your organization work with recycling and recovery efforts?
Pro Carton's main purpose is to promote the use of cartons and cartonboard as an economically and ecologically balanced packaging medium. The recyclability of cartonboard packaging is core to our proposition, so we will advise on relevant issues important to our members. It is interesting to note that according to the latest EU statistics, 85% of paper-based packaging is truly recycled—significantly more than any other material. This number has been rising consistently but reconfirms that the material is inherently recyclable, and consumers understand that.
As an industry, we want to make our packaging even more environmentally friendly, and we support our members' ability to do that by following potential legislative developments as well as sustainability/environmental research and development.
We want to ensure that brand owners and retailers understand not only that cartonboard is recyclable, but also that it is renewable and biodegradable, making it the perfect example of the circular economy in practice. Numerous opportunities exist for them to reengineer their packaging to use cartonboard instead of less environmentally-friendly materials. We're already witnessing big moves in certain market sectors, such as fast food, which now routinely use cartonboard trays and paper-based cones, all of which are fully recyclable. However, there are still many opportunities in other markets to make changes quickly.
How has the emerging e-commerce market affected, or factored into, Pro Carton's sustainability efforts?
Clearly packaging manufacturers and designers must be mindful that many products are not only sold through brick-and-mortar stores, but also online. The digital world now means that in addition to being an attention-grabber on-shelf and in advertising, packaging has a much wider role to play. Brands are embracing e-commerce by adapting packaging design to better fit the online environment. But, while simplifying package design to be legible at thumbnail size might be important, physical interaction with a product—and its packaging—is still a vital element of the brand-consumer relationship.
You only have to take a cursory glance at the millions of unboxing videos on YouTube to see that the initial look and feel of packaging, and most important, the opening experience are increasingly important to brands sold online. This is particularly true of premium products such as fine fragrances, beauty care, boxed chocolates, fashion, and gifts. Add to this the discussion around sustainable packaging materials and recyclability, and this is why packaging design and the choice of packaging material will continue to be absolutely key to a brand's image and ultimately its success.
Pro Carton undertook a study with the EHI Retail Institute a few years ago that looked at the suitability of different packaging formats in the e-commerce environment. They concluded that the outlook for cartons in online retailing is excellent. They are well suited for display in online shops, they offer innovative, standardized, brand-relevant, well-designed options, and they are suitable for gift packaging and shipping. A key question in the study was, "Which product packaging meets shipping requirements especially well?" The result was clear: Compared with other types of product packaging, cartons perform exceedingly well, being described as "especially well suited" for online shipping.
Pro Carton's site mentions emerging technologies around environmentally-friendly coatings and barriers. Can you provide an update on these technologies?
There are already a number of sustainable coatings available that provide cartonboard with a functional barrier for green and safe food packaging. Consumer safety is our top priority. This new generation of coated cartonboard guarantees the greatest possible product safety. These materials can protect packaged foods from defined, unintended substances like mineral oils and against cross-contamination during transport, storage, and at the point of sale. They are recyclable, biodegradable, and available with FSC or PEFC certificates. In time, the industry is looking to completely replace the need for conventional fossil-based polymer layers with sustainable and biodegradable coated boards.