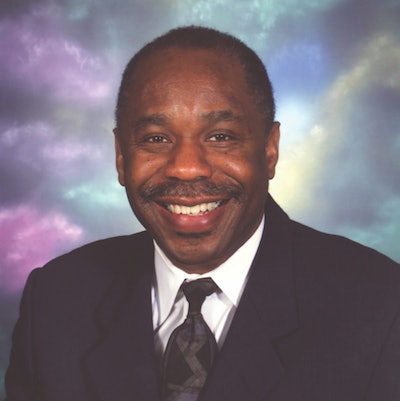 Beverage marketers want consumers to purchase for parties, family gatherings, barbeques, and all other such occasions. Not that it's all about crowds, marketers also want consumers to stock up in readiness for guests and even for those times when the alone consumer is thirsty. Paperboard multi-pack beverage carriers have served marketers' aims for generations due to inherent advantages, but there is much to consider in the choice of carrier.
The excellent printability of paperboard makes possible the billboard effect, so important to shelf-impact. Paperboard is a canvas, upon which a capable graphic artist can create perceptions of thirst-quenching fulfillment. The better grades of paperboard use a clay-coating on the to-be-printed surface. The coating needs to be smooth and without interruption, for best printing results.
Aside from convenience and communication, paperboard carriers must contain/protect, a function so intrinsic, that it's tempting to regard it as automatically provided by all carriers. Well, it isn't, a truth borne out by many documented incidents of cans and bottles escaping from their carriers. Consequences can range from mere annoyance to serious personal injury. Failures always have been a possibility, ever since four- and six-packs became commonplace. Since then, possibilities of failures have increased, along with increased pack-counts of 12, 24, 30, and upwards. A separate trend is the increase in the amount of beverage held by individual containers.
Counts and weights ultimately can require paperboard to yield the stage to its sturdier relative, corrugated board. Prior to that hand-off, however, there are myriad circumstances in which paperboard is the logical choice. For the logical choice to also be the optimal choice requires trade-offs among paperboard grade, structural design, and converting.
Regarding paperboard grade, strength is interpreted in terms of stiffness and tear-resistance, properties affected by a board's caliper (thickness) and the paper's basis weight [weight of a ream (500 sheets), cut to a specified size]. Cost-savings accrue when sufficient board strength is achieved at the lowest feasible caliper and basis weight. Sustainability is an additional benefit because less material is used. Virgin board is stronger than recycled, however, and whatever the specified percentage of recycled content, the composition of that content will differ from batch to batch.
Structural design might seem simple. For example, one brand's six-pack of bottled beverage looks strikingly like that of the next brand, despite how they might differ in terms of paperboard grade. Neither would the casual glance reveal certain structural differences, such as whether the carrier is a 1-piece or 2-piece design. Carriers differ in the heights of their panels, affecting bottle containment, board usage, and costs. Carriers also differ in the proximity between the handle slot and the top of the bottles, a distinction appreciated by anyone who ever has scraped her knuckles on a crown cap when lifting a thusly-designed carrier. And then there's how the carrier is joined—for example, whether the bottom is continuous or flap-glued. On the other hand, carriers (cases) for canned beverages─all of them 3D rectangular shapes─differ in the efficient use of refrigerator space, the effectiveness of the placement of hand slots, and features such as gravity-fed dispensing.
Converting involves die-cutting printed board into blanks and then folding and gluing the blanks. The carrier's design determines how efficiently (i.e. lack of trim) it can be laid out on a sheet of board for die-cutting, and such utilization affects material costs. And whereas board stiffness is central to the sturdiness of an erected carrier, that characteristic should not be so great as to cause undue resistance when the blank is being folded. Again, using the six-pack bottle carrier as the example, after folding, the manufacturer's joint, dividers, and all flaps are glued. The condition of the carriers at the end of the converting processes is the condition expected at the time of arrival at the beverage marketer's plant. Therefore, a supplier's Q-A should be thoroughly vetted by the beverage marketer.
Given all the aforementioned considerations (which don't constitute an exhaustive list), when can a beverage marketer be confident that its carriers are not only fit but also optimal? Testing would seem to be in order. There are standardized tests for measuring stiffness, tear-resistance, surface smoothness, etc., all of which pertain to the board and only serve as a proxy for the performance of the carrier. Incidentally, when beverages use a cold supply-chain with refrigerated transportation and storage, testing should account for that cold, wet environment.
The marketer wishing to test the actual carrier is left to its own ingenuity as to methodologies. The marketer would need to know the conditions encountered by the carrier, which conditions most threaten carrier fitness, how those conditions can be simulated with tests, and in what sequence such tests should be conducted. Assume, for example, a marketer has concerns about in-store failures. When a consumer retrieves a carrier from a shelf or display, the lowering to carry-height involves acceleration and deceleration forces. If size and weight allow, the consumer might swing the carrier while transporting it to the counter, thereby generating pendulum forces. The mentioned forces might be repeated, as the consumer raises the carrier to the counter, lowers it after payment, and heads toward the exit.
Beverages (alcoholic and non-alcoholic) comprise (along with foods) the largest use-category for packaging, and with paperboard being a major packaging material, multi-pack carriers have strategic potential. In the parlance, carriers are known as secondary packaging; nonetheless, the astute beverage marketer realizes that carriers are of primary importance.
____________________________________________________________________________

Sterling Anthony, CPP, is a consultant specializing in packaging, marketing, logistics, and human-factors. His contact information: 100 Renaissance Center, Box-176, Detroit, MI 48243; telephone 313-531-1875;sterlinganthony1@sbcglobal.net;www.pkgconsultant.com