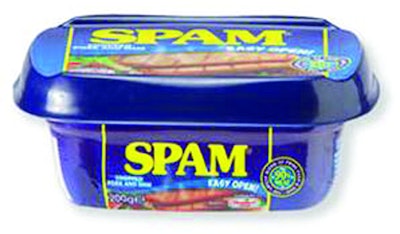 At Pack Expo next month dozens of the most inventive, award-winning packaging evolutions will be on view at the Showcase of Packaging Innovations® display. The array of award-winning packages to be found there is testament to the universal, cross-category appeal of evolved package design and advanced packaging engineering. Packaging innovation in one category often can be traced to packages that made their marks earlier in other categories. And while I am aware of some fairly revolutionary packages among this year's Showcase offerings, no disruptive innovations are likely to be unveiled there.
In fact, the one disruptive packaging innovation I can think of—one that displaced the old made-in-one-place, filled-in-another-place packaging paradigm of the 20th Century with the modern make-it-and-fill-it-in-one-place practice—has never won any packaging awards, as far as I know. That disruptive innovation is form/fill/seal (FFS) technology.
I've judged a number of packaging competitions and reviewed the outcomes of dozens of others in the last 50 years, and I don't remember a machine winning any of them, although without those machines there'd be no award-winning packages.
Many packages that have come out of FFS machines have won accolades—aseptic drink boxes and stand-up pouches, to name just two—but as far as I can tell, the FFS machine itself has been overlooked when it comes to awards. That's an oversight that needs to be fixed. Here's why:
Not only is FFS technology the driving force behind the ever-expanding use of lightweight, flexible packages as replacements for heavy, rigid ones, FFS technology in its broadest sense (encompassing thermoform/fill/seal and blow/fill/seal technologies) is a game-changing engineering idea that led to the most profound transformation of packaging practices since Peter Durand patented the metal can in 1810.
The transformation to a make-it-where-you-fill-it packaging market will continue, as three recent market debuts attest.
• Recognizing that a packaging market sea change is taking place, the latest offering from legendary PET blow molding equipment manufacturer Sidel is its Matrix Combi blow-fill-cap system, launched not for bottle makers but, as the company points out, "to meet the challenges faced by today's beverage producers." Sidel wouldn't put itself in competition with its historic bottle maker customer base…unless it thought a much larger customer base was looming.
• The iconic Spam can, memorialized in Edward Ruscha's painting "Actual Size" hanging in the Los Angeles County Museum of Art (LACMA), is being displaced in the UK this month by a barrier plastic bowl that, for now, is NOT being produced by the filler, as far as we know. But, it would be a lot easier and cheaper to make, fill and seal the plastic bowl than it would be to make and fill the rectangular metal can. And if the plastic bowl rejuvenates the brand, self manufacture is an interesting possibility to ponder.
• Finally, making its US market debut at Pack Expo next month is Snapsil FFS technology to make and fill portable, snap-open thermoformed packages for "on-the-go" snacks, a product category that challenges the size- and shape-challenged output of the make-it-here, fill-it-there container makers.
So, before the next packaging awards season rolls around, let's figure out a way to recognize FFS technology for what it is: a truly disruptive innovation that's altered forever the way we make and fill our packages.
Ben Miyares, Packaging Sherpa, is a packaging market and technology analyst and is president of The Packaging Management Institute, Inc. He can be reached at bmiyares@packmgmt.org.