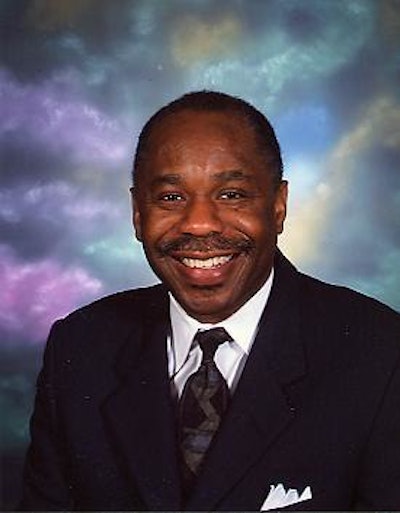 As noted in last month's column "Vertical Form/Fill/Seal 101: Key Considerations", vf/f/s is a process where roll film is formed into a tubular package, filled, and sealed, repeatedly, in a vertical orientation. It then stands to reason that the characteristics of the film impact machine efficiency and packaging quality.
The term film herein is used to denote any vf/f/s substrate, including those that incorporate coatings, foil, and metallizing. A film must meet product requirements (for example, barrier properties) when a decision-maker chooses among a monolayer, a coextrusion, or a lamination. Optimal productivity and cost-effectiveness, however, can't be achieved unless the film also meets machine requirements. Each of the three operations imposes requirements that set film criteria.
Form. A film requires stiffness to withstand enacted forces, starting with the tension exerted by the unwinding of the roll. Forces continue as the film is pulled upward, around, and over sets of rollers. A film also requires a sufficiently low coefficient of friction (COF), enabling it to slide over the forming collar and filling tube as it's made into the desired shape. At the same time, the film requires pliability as it's wrapped and folded around the collar and tube. Stiffness again comes into play as the formed package is pulled downward by driving belts. Also reasserting itself is the COF, this time needing to be low enough to accommodate the grip of the driving belts.
Lacking these properties, a film is subject to splitting, breaking, bunching, creasing, and sticking, among other undesirable effects. All of them can affect package registration, which refers to the package's being in the proper orientation for a given purpose. It's particularly important for pre-printed film; the graphics of which have to be properly aligned, typically with an electronic eye. It's equally important for in-line coding, e.g., batch numbers, expiration dates, etc. Depending on package type, proper package registration also is essential for the location of features such as tear notches, zipper strips, and punched holes for display hanging.
FILL. Product flows down into the packages from fillers that weigh and dispense. However, the physical effects differ, in accordance with product properties, e.g., dry, granular, pellet, wet, liquid, etc. The package must be able to endure any imposed bulging, for example. A related concern is that the product's shape, weight, and density may puncture the package. The film's thickness plays a part, along with properties such as tensile strength, tear resistance, elongation, and modulus of elasticity, among others.
SEAL. Each of the three f/f/s operations are crucial. Still, it can be argued that this one is the most crucial. An imperfectly formed package, that's under- (or over-) filled, is bad enough. But if it's inadequately sealed, the game is over. The package can't fulfill its first function, that of product protection and containment. Films are either inherently sealable (as are the polyolefins) or are made sealable with a coating. Either way, a film's seal principally results from temperature, pressure, and dwell time.
Ideally, a film will require a low activation temperature and have a wide temperature range in which adequate seals can be achieved. When that's the case, machine calibration, related to temperature setting and temperature maintenance, is simplified.
Pressure refers to the force with which the surfaces being sealed are held together. The sealing material will be in a softened state from the applied temperature and will exhibit flow properties. The pressure should achieve adequate contact between the surfaces and allow the proper flow for bonding. Pressure, however, should not be great enough to squeeze the sealing material outside and beyond the mated surfaces, making for sealing material that is too thin.
Dwell time is the duration in which the film surfaces are held clamped between the sealing jaws. An associated property is hot tack. It refers to bond strength immediately after a seal is made but before it cures. Hot tack needs to be strong enough to resist the weight of the filled product.
One more criterium that a film might have to meet is the ability to seal through the product, in those applications in which product is likely to get into the sealing area.
All of the preceding discussions apply to vf/f/s machines, regardless of make and model. Their relevance, however, increases along two continuums. One is type of motion: intermittent vs. continuous. The other is maximum machine speeds. In all instances, what's sought is operations that run smoothly in fulfillment of the machine's designed capabilities. When operations fall short, some aesthetic failings are notable by visual inspection. Other failings, such as poor bond strength, are better determined by instrumentation.
For film suppliers, it all translates to having to develop offerings that meet their clients' dual requirements for marketing and production. For economies-of-scale and to be able to be priced attractively, those offerings should have wide applicability across a variety of vf/f/s machines.
---
Sterling Anthony, CPP, consults in packaging, marketing, logistics, and human-factors. A former faculty member at the Michigan State University School of Packaging, his contact info is:100 Renaissance Center, Box-176, Detroit, MI 48243; 313/531-1875; sterlinganthony1@sbcglobal.net.