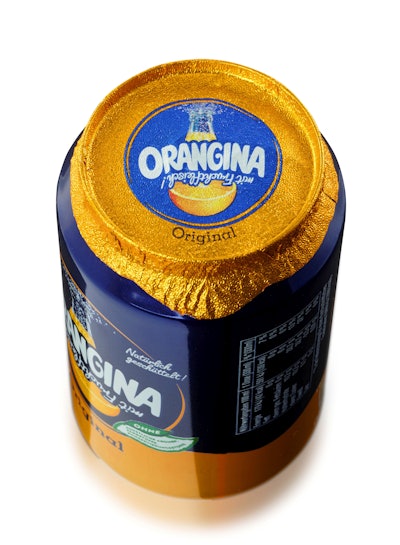 Constantia Flexibles' Smart Top aluminum foil lids are providing additional promotional opportunities for cans of Orangina. This packaging element also provides hygienic protection against dirt and germs while adding a stylish branding element that stands out on-shelf.
The fully recyclable debossed aluminum foil adapts to the can's shape and can be accurately applied to as many as 60,000 cans/hr. The additional branding space can be customized with specialty embossing patterns, temperature- changing inks, and printing on the reverse side for special promotions.
Orangina is thrilled with the new packaging element as it gives them promotional flexibility, premium shelf presence, and protection from dust and germs.