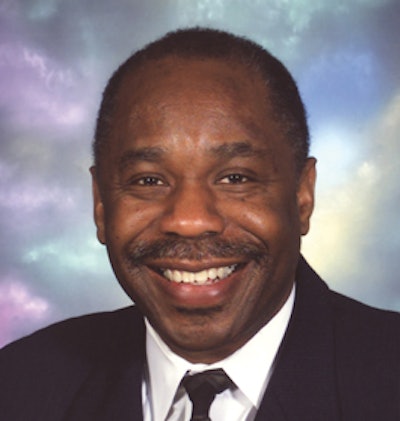 There's an old saying about how good things come in small packages. For packaging professionals, it might be more accurate to say that good things come in small, medium, and large packages. Size is a determination so fundamental that it has to be decided at the earliest stage of design and development. After that initial determination, it remains subject to changes and additions throughout the product's history. What all decisions about package size have in common is that they should be based on a systems approach, making trade-offs among a multitude of factors, for an optimal result.
Sizing things up at the onset
Like Goldilocks, consumers have their individual preferences relative to a given characteristic, size being no exception. The challenge is to offer a product in a size that's "just right." But since custom-tailoring is inconsistent with mass production, mass distribution, and mass marketing, the objective is to satisfy the largest number of consumers with the fewest number of sizes. Economies-of-scale in purchasing and operational efficiencies are both gained that way, and those efficiencies are further enhanced if sizes share such components as closures and labels.
Sizing up the competition always is advisable, whether in the case of a new product launch or an existing product. It's useful to know which sizes are associated with the product category. Subsequent decisions include: whether to follow suit; whether there's competitive advantage to being different; and whether there are size gaps that can be exploited. These and related decisions are facilitated by consumer research, but only when it's been competently designed, conducted, and interpreted. Another trait of good research is that it not be too narrowly focused. Indeed, a company needs to know about its own product category; however, extending the research to other product categories, imaginatively in search of size-related insights, can deliver benefits. Looking to other categories also can be helpful when the product introduces a new category.
Some in-house creative thinking about package size can broaden perspectives, for example, fill-in-the-blank: _____ size. Possibilities, depending on the product, include: family, economy, travel, pocket, carry, and bite. The fill-ins need not be literal and concrete, either, but can be figurative and intangible, even whimsical, for example,
fun-size
. True, size is a self-presenting characteristic; however, companies should be alert to opportunities to translate size into product claims that impress the consumer.
Increasing the size of the supply-chain

Exceptions being refrigerators and the like, packaged goods are assembled into larger units (typically on a pallet) for efficiencies and economies throughout the supply-chain. Thought should be given to the size of the primary package in terms of how it affects secondary and tertiary packaging, and ultimately cube-utilization. Such concerns don't only apply to products (i.e. food, beverages, pharmaceutical, health & beauty aids, household chemicals, etc.) that are dispensed from their primary packages. Other products are packaged unassembled, in which case the arrangement of the contents and the choice of separators and cushioning determine unit size and the efficiency of palletized cube-utilization.
The retailer is the most important supply-chain member, and package size is a factor that can increase retailer receptiveness, resulting in wider distribution. Nonetheless, instances abound in which packages are designed without due regard to how they relate to the number of aisle-facings on a given length of shelf. Size, along with shape, graphics, positioning (eye-level is best), and aisle-facings determine overall shelf-impact; and the optimal combination (assuming the requisite levels of quality and value) boosts inventory turnover and profits for retailer and manufacturer.
But when it comes to retailers exerting influence on package size, the heavy-weight champ is the club store. Costco, Sam's Club, BJ's and their ilk believe that bigger is better, whether bigness refers to a single large package, smaller packages in multipacks, or large packages in multipacks. Package size is not the only hallmark of club stores; they're also partial to product varieties not found in conventional retailing. Throw in the fact that they have their own private brands, and it becomes evident that even established national brands don't have an automatic entry pass. All that notwithstanding, any company aspiring to widen its supply-chain to include club stores (or remain in them) had better take an innovative approach to package size. Club-store size packages provide opportunities to differentiate through convenience features related to carrying, handling, opening, dispensing, and reclosing.
Size and pricing

Increases in the cost of packaging, as well as increases in other areas, force upon a company the decision of what to absorb and what to pass on to the consumer in the form of a price increase. As to the latter, more than an incidental number of companies are charging the same price after having reduced the package size, a de facto price increase. Beyond being another facet of package size, such price increases thrust upon a company concerns about consumer reactions and perceptions; the worst being rejection and dishonesty, respectively. The prospects for rejection are proportional to the amount of the size decrease (hence, the amount of the price increase); that said, even a small decrease will not go unnoticed. The best protection against rejection is to deliver product quality at a price point that yields good value relative to the competition. Avoiding perceptions of dishonesty can be more difficult. There's little, if any, upside in drawing the consumer's attention to a price increase, for example, by explaining the reasons behind it. There's less upside, though, in trying to disguise the increase as source reduction; for that only insults the consumer's intelligence. Reducing package size to increase price should be administered in small doses, with reliance on brand equity (in all its aspects) to minimize the fallout.
Package size and carbon footprint size

Package-to-product ratio favors larger sizes, a simple example being that one package with contents of two pounds consumes less resources than did two packages containing one pound each. Concentrated laundry detergents are a little different, where the number of uses is contained in a smaller package. On the other hand, package-to-product ratio should be evaluated in light of consumer wants, especially in the realm of convenience. If that requires a higher ratio, a company is better served by bowing to those market realities and looking to other areas throughout its operations to achieve sustainability objectives.
So size does matter in packaging. Not only that, it matters in ways too numerous to be exhausted in one article. But one thing's for sure: with packaging, it's never a matter of one size fits all.
Sterling Anthony
is a consultant, specializing in the strategic use of marketing, logistics, and packaging. His contact information is: 100 Renaissance Center-176; Detroit, MI 48241; 313-531-1875; 313-531-1972; sterlinganthony1@sbcglobal.net;
www.pkgconsultant.com
.